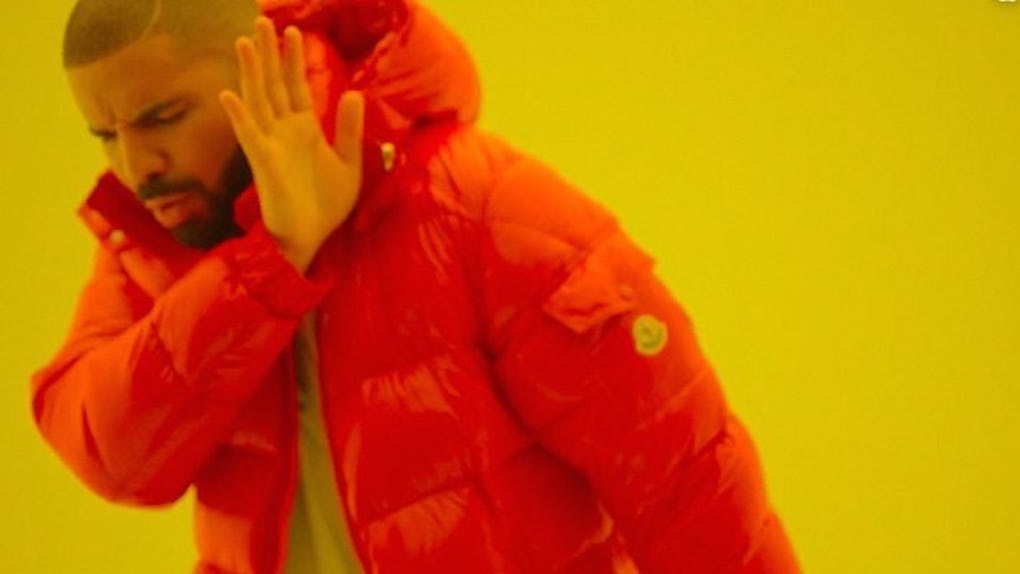 Apple Music
This 'Hotline Bling' Mashup Is The Only Thing You Need To See Today (Video)
It's official: This is the meme to end all memes.
If you've ever seen the Australian television series "Summer Heights High," you probably remember Mr. G, the show's wacky yet lovable drama class teacher (if not, it's no big deal — this is hilarious either way).
Tumblr user fixmeinforty5 unearthed a clip from the 2007 series, in which Mr. G breaks down into a bizarre, interpretive dance sequence in the middle of class.
Figuring Drake makes everything better, fixmeinforty5 decided to set Mr. G's dance routine to "Hotline Bling," resulting in the strangest, most perfect mashup the world may ever see.
Mr G's Hotline BlingMr G's Hotline Blingby fixmeinforty5 Tumblr Posted by Chris Lilley on Saturday, October 24, 2015
"Summer Heights High" creator Chris Lilley found the video on Tumblr and posted it to Facebook, where it's racked up more than 1.6 million views in a matter of hours.
Sound crazy? Watch the video above, and you'll see why the Internet is losing its sh*t.
Citations: Someone Put Mr G Dancing To Hotline Bling And Its Incredible (BuzzFeed)