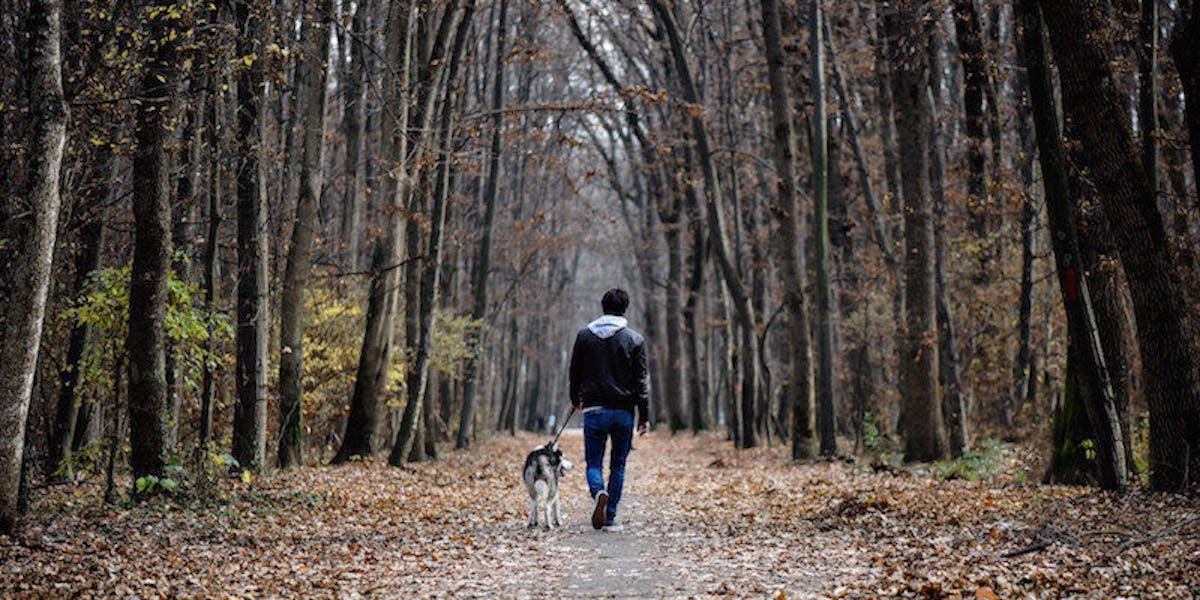 'Humans Of New York' Creator Just Wrote The Most Touching Tribute To His Dog
Shutterstock
Brandon Stanton, the creator of "Humans of New York," wrote the perfect message for his recently deceased dog.
For many people, a pet is part of the family, so it can be sad when that family member dies. But, by remembering the stories and memories of our deceased pets as Stanton did in his Facebook post, we can all honor our animal best friends.
According to his Facebook post, Stanton originally met Susie randomly while he was taking pictures in Brooklyn, New York. The owner told Stanton he couldn't take care of the 12-year-old dog anymore. So, the owner suggested Stanton take Susie.
Stanton said he had no plans to adopt a dog, but took Susie in even though he was in no position to care for her.
He explained,
I was broke at the time. I was sleeping on a friend's couch. And everyone that I asked told me that it was 'not the right time' for a dog. But I was so charmed by Susie, and the whole encounter seemed so fated, that I offered to take her. It was one of the best decisions I ever made.
The rest of the sad, beautiful story is history. Inspired by Susie, Stanton's girlfriend even started a nonprofit, Susie's Senior Dogs, that helps place older dogs into loving homes.
As sad as Susie's death is, the joy and love the dog clearly brought to Stanton's life should make everyone smile.
Citations: 'Humans of New York' creator writes touching tribute to his beloved dog (Mashable)