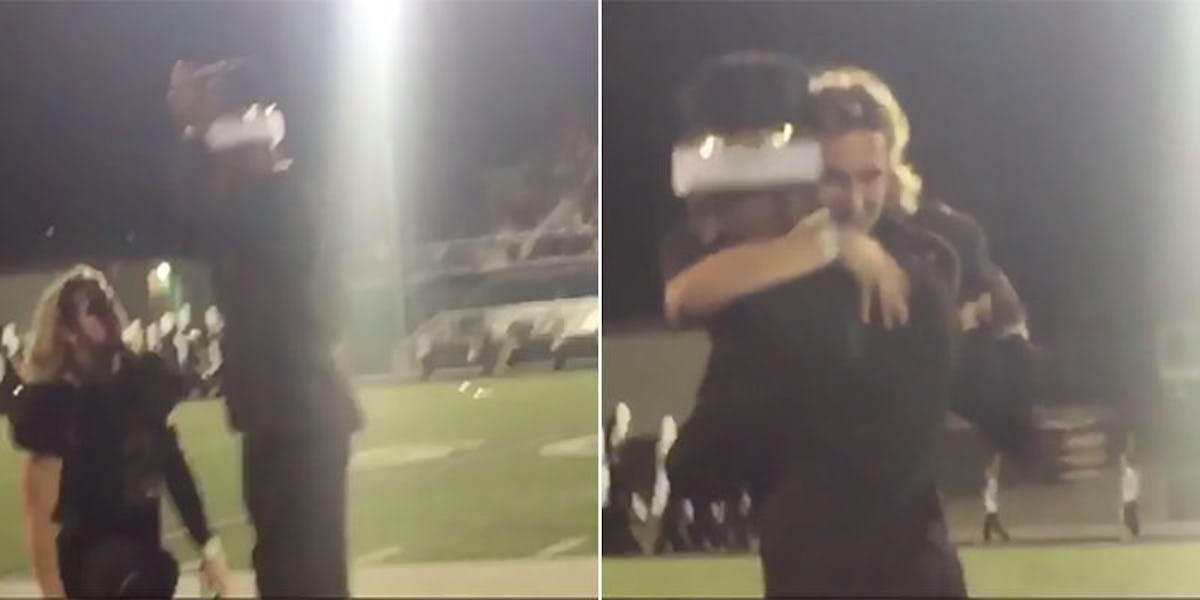 Quarterback Won Homecoming King But Gave Crown To Friend With Cerebral Palsy
Twitter
Max Akin, a quarterback at Keller Fossil Ridge High School in Fort Worth, Texas, offered his crown to his friend after being named homecoming king.
When he was awarded the title, he felt that his friend and fellow nominee, K.L. Norwood, was far more deserving of it than he was.
So, he got down on his knees and offered the title and crown to his friend.
What @CMaxAkin did last night was just amazing, you are a sweet guy Max pic.twitter.com/RUSzAKMO9C — Nikki (@Nicoleruv_03) September 10, 2016
Max told CNN,
I was lucky enough to acknowledge the fact that K.L. deserved it in the first place. K.L. is the most positive person you'd ever meet.
He added,
What I did wasn't as admirable as how K.L. treats everyone. Loving everybody and having a heart like K.L. is what really matters in this world.
Max said K.L.'s response almost moved him to tears, but reminded K.L. he couldn't start crying because he had to make it through the third quarter.
Max went back out to the field to finish the game, and Fossil Ridge went on to win 40-12.
Sounds like a real bromance.
Citations: Touching moment Texas homecoming king gives his crown to the football team manager who suffers from cerebral palsy (DailyMail.com)