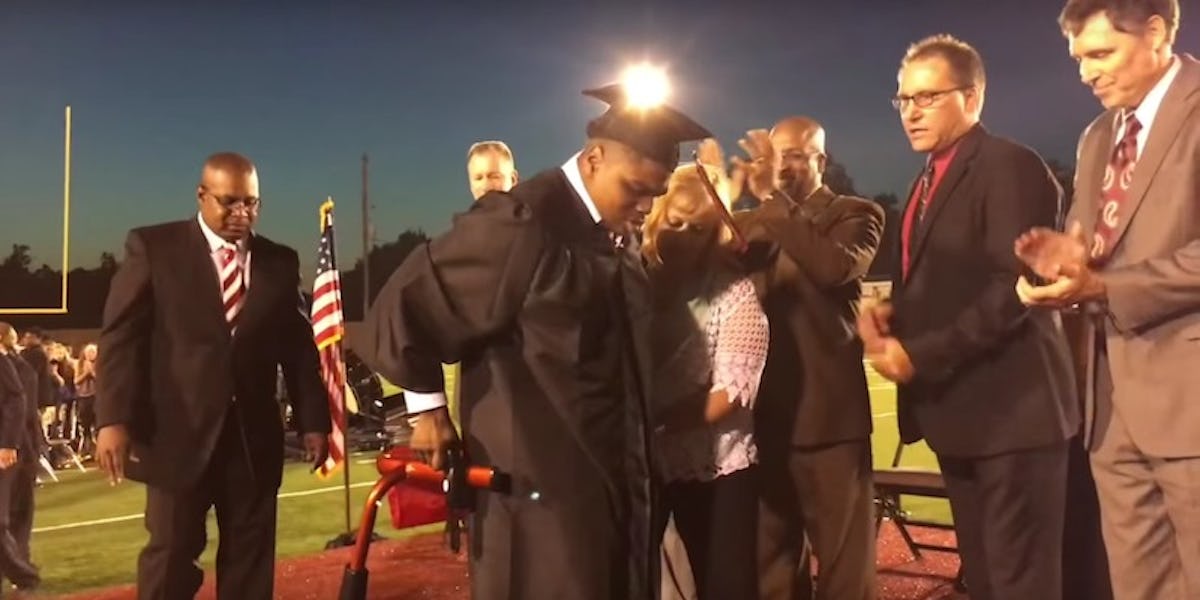 Student With Cerebral Palsy Walks For First Time At High School Graduation
YouTube
Buckle up. You're about to get super emotional.
Walking at his high school graduation was one of those things people assumed Micah McDade would never get to experience. The Oklahoma student was born with cerebral palsy, a condition that left him largely immobile without the use of a wheelchair.
At his graduation, Micah decided to push his limits and do the unthinkable by walking across the stage.
The video above shows him accomplishing that task, and I guarantee you'll need a full box of Kleenex to get through the video.
McDade gets across the stage to a chorus of applause from his peers, teachers and parents, all undoubtedly inspired by the incredible moment.
The announcer in the video can be heard summing up the moment, saying,
Ladies and gentlemen, I've been doing this a long time. That is the best ever!
According to Okmulgee News, McDade spent months in rehab before the event preparing to walk across the stage and accept his diploma.
So here's to you, Micah! Keep on being awesome!
Citations: He has been working on this his whole life Inspirational moment Oklahoma student with cerebral palsy surprises friends and walks for the FIRST time during graduation (Daily Mail)