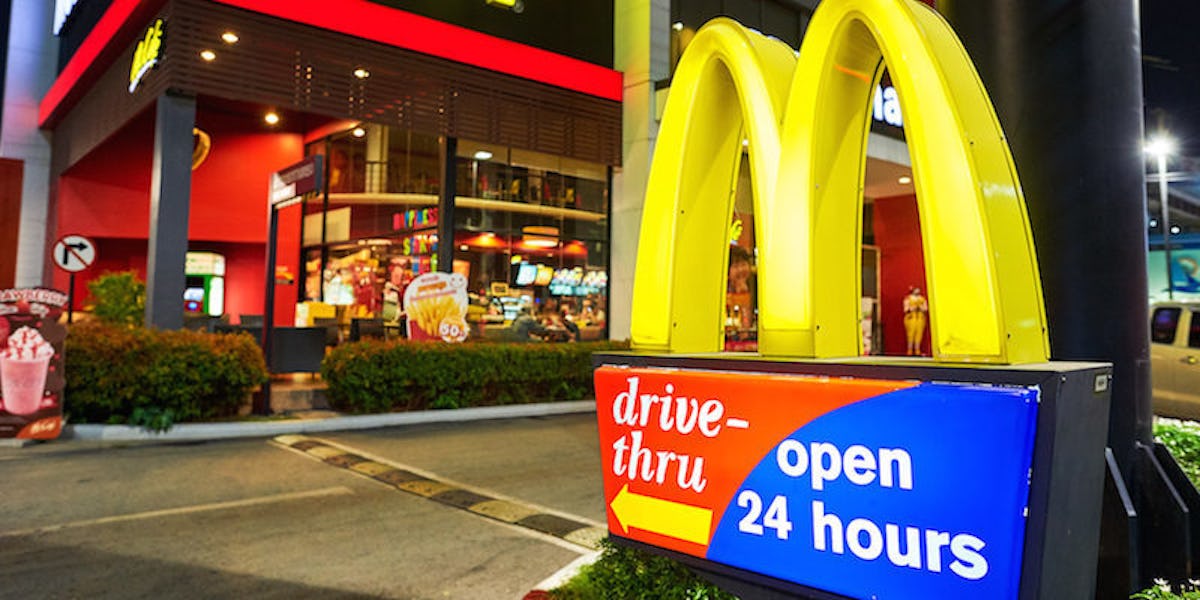 This Guy's Insane Story About A Late-Night McDonald's Run Is Going Viral
Shutterstock
It's been months, years maybe, since I've been to a McDonald's drive-thru (shut up, I live on the floating crust palace of New York City, USA), but if Josh Raby's story is any indication, things there have CHANGED.
Raby just wanted a milkshake on a late run to McDonald's on Monday around 1 am.
Instead, a meteor of exhausting bullsh*t rocketed his way and left him with some garbage food he didn't want even a little bit.
Raby's Mickey D's late run went a little something like this.
(Here's a shoutout to Daniel Carlson for doing God's work with this Storify roundup.)
When media outlets questioned the validity of Raby's adventure, he offered the trash from his visit as proof.
Our thoughts and prayers are with the second-window McDonald's employee. Stay strong, window number two.
Citations: "Hey holy sh*t hello, you are at McDonald's": This late-night milkshake run Twitter essay is amazing (Salon)