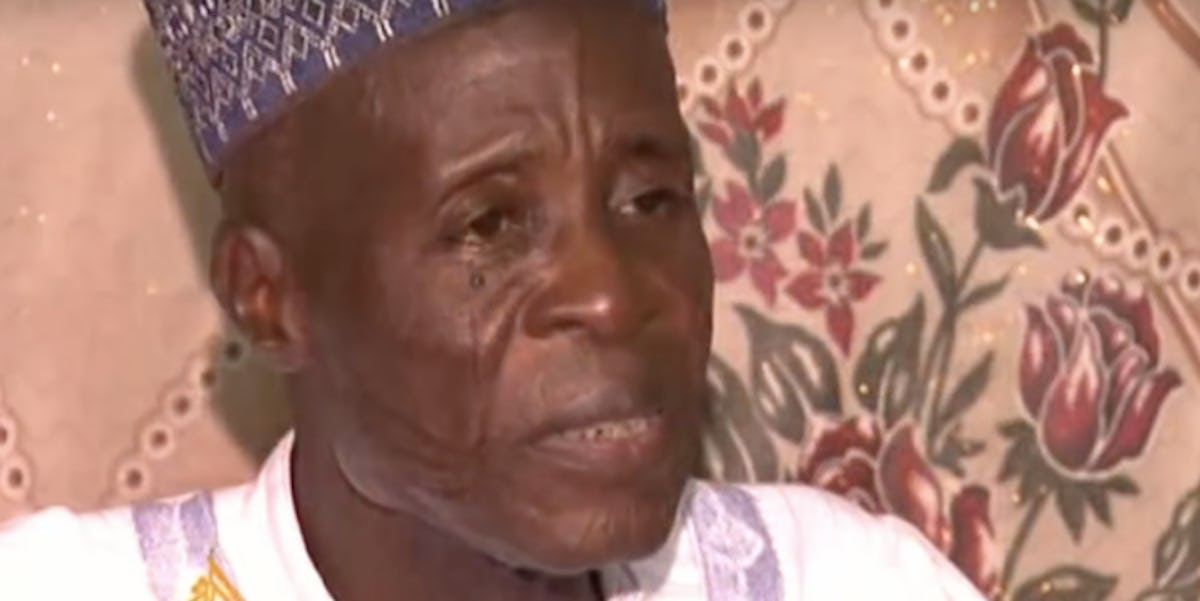 Guy Who Has 130 Wives And Over 200 Kids Dies, Says It Was His 'Divine Mission'
YouTube
My father often complains about how hard it is to have four children, one ex-wife and one current wife. My mom is forever stressed out by all her kids constantly begging for life advice and bail-outs when we're in debt or legal trouble.
I used to feel heaps of sympathy for my poor parents and all their needy kids, who are wildly codependent to both of them.
But certainly not anymore after hearing about the death of Mohammed Bello Abubakar, a 93-year-old Muslim cleric who had 130 wives and 203 kids. (He's apparently left behind some pregnant wives, too.)
Is anyone else amazed that his sperm still works in his 90s? Is inappropriate to wonder what kind of diet he was on?
Bello Abubakar was pretty controversial (obviously) for the sheer number of wives and kids he amassed over the years. He was even criticized back in 2008 by other Muslim preachers, who insisted he divorce 82 of the 86 wives he had at the time within 48 hours.
But alas, he didn't listen because he felt it was his "divine mission" to continue to make babies and "control" multiple wives.
Still, Bello Abubakar was divorced around 10 times out of his 130 marriages.
A number of his wives initially came to him in need of healing. One of his wives even claimed she absolutely had to say yes to his proposal because it was actually a command from God.
Along with his divine mission, Bello Abubakar also claimed to have had a premonition he was going to die right before he died, according to his personal assistant.
Though he was known to be a good father and husband, Bello Abubakar told the BBC he did not recommend that the rest of us attempt to have as many wives and kids as he did.
He believed he was only able to cope with so much responsibility because it was God's special mission for him.
He said, "A man with 10 wives would collapse and die, but my own power is given by Allah. That is why I have been able to control 86 of them."
Bello Abubakar hails from Central Niger State and was buried in Nigeria on Sunday, where huge crowds came out for his funeral.
Citations: Muslim preacher with 130 WIVES dies aged 93 in Nigeria... leaving behind his 203 CHILDREN (and some of his partners are still pregnant) Read more: http://www.dailymail.co.uk/news/article-4171764/Muslim-preacher-130-WIVES-93-leaving-203-kids.html#ixzz4XGs4Jp67 Follow us: @MailOnline on Twitter | DailyMail on Facebook (Mail Online), BBC (Nigerian advises against 86 wives)