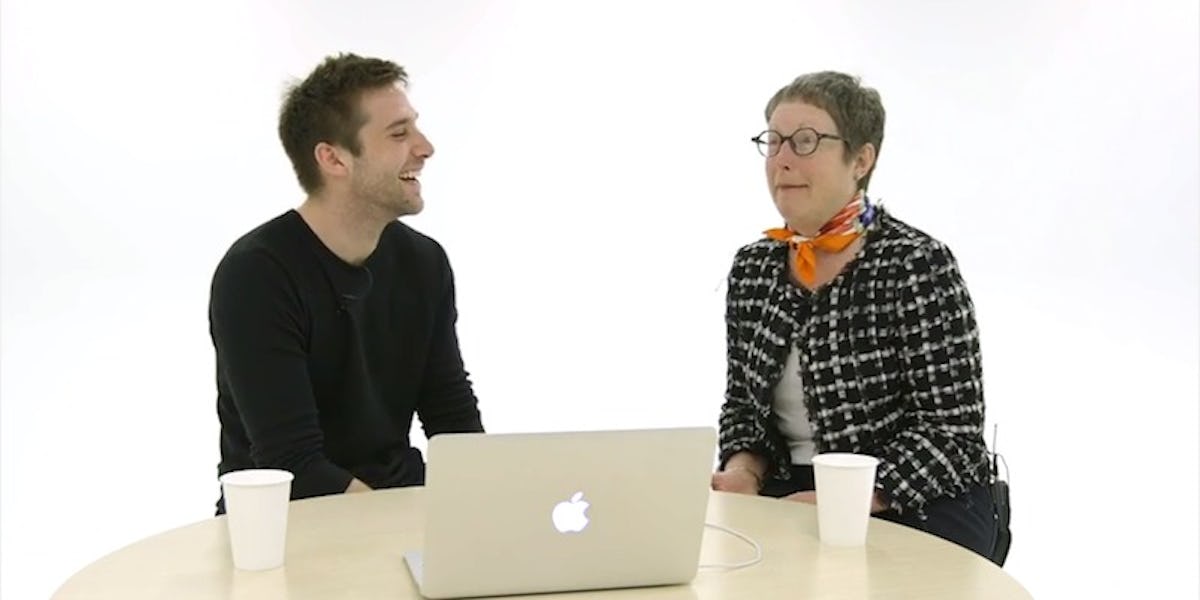 Guy Judges Tinder Profiles With His Mom, And It's The Greatest Thing Ever
YouTube
Any person who says "party-hardy" is top five in my book.
That's why as soon as this mom told her son, Clay, his Tinder profile picture was too "party-hardy," I knew this video would be gold.
I feel like everyone could learn from this guy's mom.
She offers up some invaluable words of wisdom -- like you can NEVER look attractive with your tongue hanging out, putting selfies of yourself in your underwear on Tinder will always get you a HARD swipe left (... should go without saying, though) and "What's your game?" is maybe the vaguest and simultaneously best pick-up line of all time.
Soak all of her knowledge up in the video above, and, Clay, I really hope you took notes.