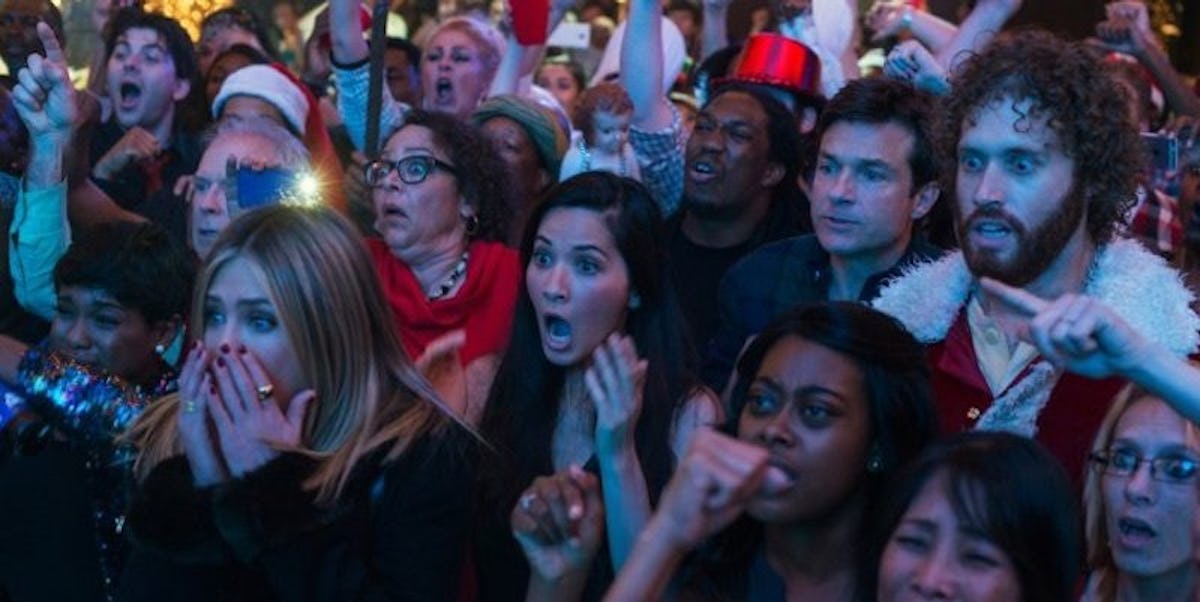 Guy Films Co-Workers Having Sex At Xmas Party And Sends Video To Group Chat
Paramount Pictures
Having sex with your co-worker at a company event is usually frowned upon -- unless you're drunk, of course.
LOL. I'm totally kidding (it's still frowned upon when you're wasted).
However, when it comes to company-wide holiday parties, all the rules in the office are suddenly thrown right out the window.
Take it from two DVLA co-workers who decided to have sex in the women's bathroom during their holiday bash at the Driver Vehicle and Licensing Agency on Christmas Eve.
The duo almost got away with the scandalous hookup, but another staff member at the party caught the entire thing on camera, Metro reports.
To make matters worse, the sick-minded individual who filmed the scene shared the entire video in Whatsapp groups to publicize their sexcapade.
That's right: He shared their holiday party sex tape. Talk about one savage coworker.
Just when you thought it couldn't get any worse for the pair, it's been reported both the man and the woman involved were already in relationships -- and one of them was married (EEK).
Regardless, the infamous tape of the two having sex in the bathroom made its way from Whatsapp to social media.
We don't have a copy of the footage, but I'm assuming it looked like this:
They had sex in a bathroom. Use your imagination, folks!
Apparently, the unnamed coworkers who were caught deckin' the halls in the ladies room were seen disappearing from the party together before doing the dirty.
A source who was at the holiday party reportedly talked to The Sun about the x-rated bathroom getaway. The source said,
A few of us saw them disappear together when they were both well plastered and realized what they were up to. [...] I saw the video afterwards and recognized who it was immediately. It's not up to me to identify them.
Well... now that their office party sex tape is floating around the web, their secret's out.
I'd hate to be in their shoes when their significant others come across the footage. YIKES.
Citations: DVLA workers caught having sex at Christmas party by colleague who recorded the whole thing (Metro)