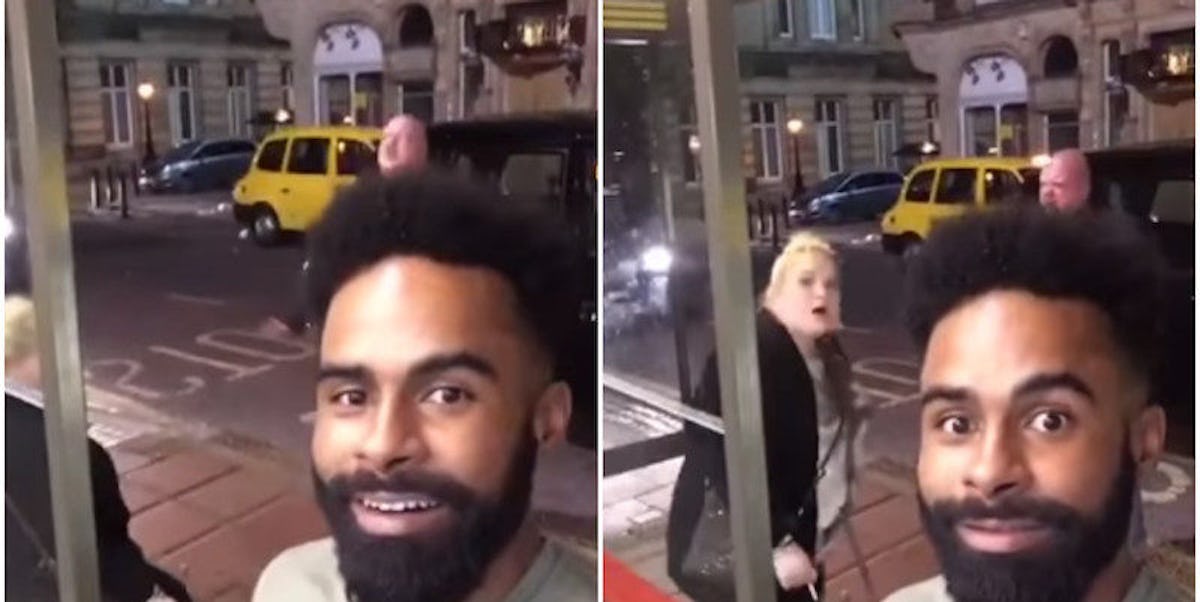 Guy Gets Caught Filming Couple Having Loud Fight In Public And Pays The Price
YouTube
Guys, we've reached peak mobile phone recording.
Everyone's become so brazen filming other people do crazy stuff in public that we've forgotten how to be stealthy about it.
Here's a prime example with this fight:
This guy was at a bus station when he heard a couple furiously going at it.
The fight was too good not to catch on camera and share with the world. So he did just that.
Only thing is, he made the rookie error of not filming from a safe distance. Recording a couple fighting is like taking a video of lions at the zoo — always give yourself at least 10 meters, as a rule of thumb.
He holds his mobile phone high with pride, getting himself in the fight's frame as well.
Then the woman breaks off from shouting at her partner to call him out,
Are you fucking recording it? You better not!
He ignores her. Bad decision.
She cracks him over the head with one mighty swoop of her cane.
He doesn't even flinch, to be fair. Now that's dedication to the cause.