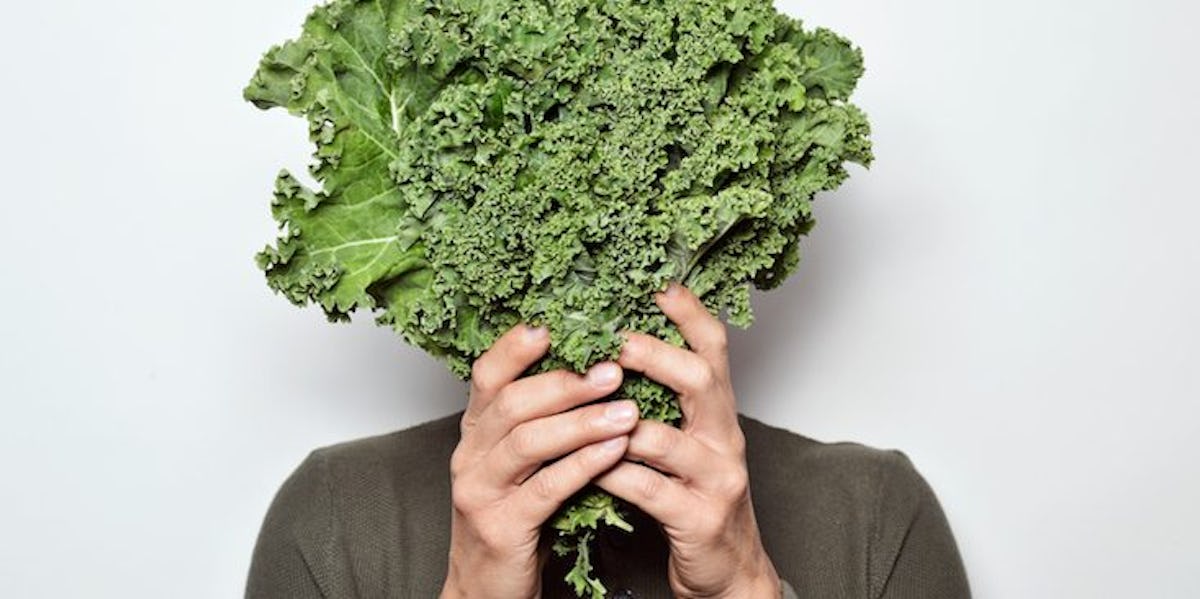 Romantic Guy Brings Vegan Date A Bouquet Of Kale, Proves Chivalry Isn't Dead
juan moyano
This might be hard to believe, but love is not dead. Thanks to a romantic upload on Reddit, we can now confirm this fact.
One vegan Reddit user made the internet swoon when she posted a photo of a "couple bunches of kale" that a guy brought to her from his garden on their second date.
Apparently, she told him she was vegan on their first, so he decided to swoon her with a unique bouquet of greens.
"I went on a first date the other day, and it came up that I was vegan," she captioned the snapshot of her edible bouquet in a red colander, explaining the context of her date's thoughtful gesture.
She continued, and wrote, "On the second date he brought me a couple bunches of kale from his garden."
How sweet is that?!
While it would've been easy for her date to dismiss her diet, this dude actually showed up for a second date with leafy greens he grew himself, proving that he supports her plant-based lifestyle.
In a world of annoying Tinder dates, this is the type of stuff that keeps our hearts aflutter.
Needless to say, the rest of Reddit was feeling it in the comments, too.
Someone said exactly what I was thinking.
Same, and my heart can barely handle it.
Another pointed out the dual nature of the gift.
Going forward, I only want bouquets of salad ingredients.
And one person gave great advice.
(Preferably with a kale wedding theme and matching floral arrangements to pay homage to this viral moment.)
Sigh. If only all first dates could lead to something like this.
Those of you who know your leafy greens might be wondering, "Aren't those actually collard greens?"
The lucky gal who originally posted the picture, Reddit user rundarthmittens, clarified that "it was a mixture" in the comments... but that does little to keep me from loving every single bit of this awesome and healthy gesture.
My next logical question is, what'd she make with her fresh greens?