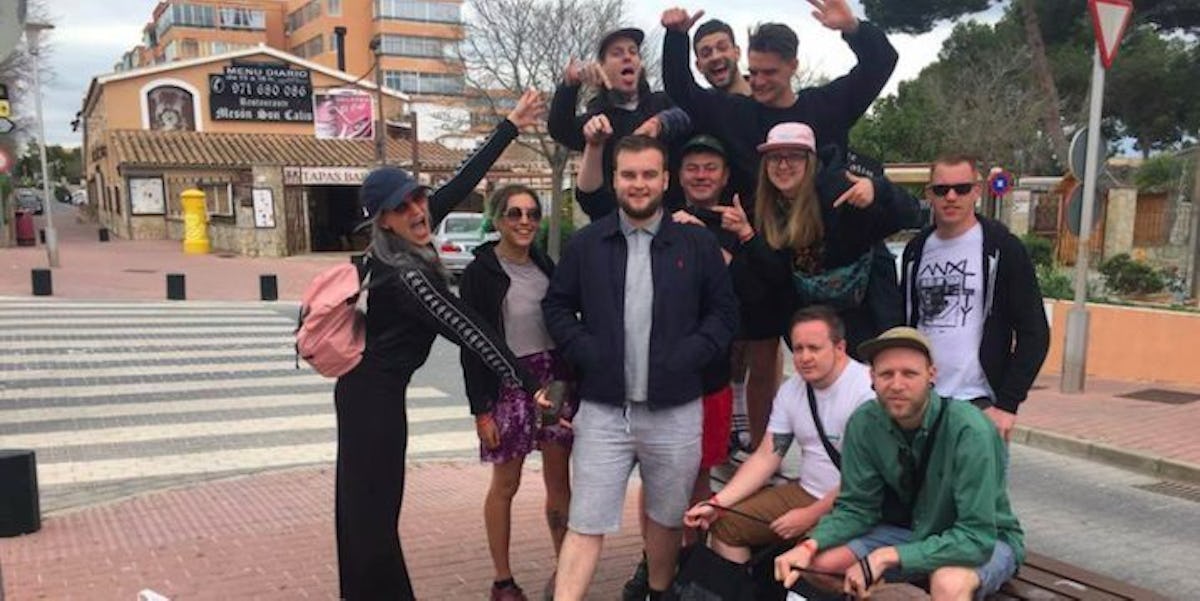 Group Trolls Friend Who Flaked On Vacation By Inviting Stranger With Same Name
Facebook
Calling all 26-year-old Joe McGraths!
Would you be interested in a trip to Majorca, a Spanish island, with a free plane ticket and an all-inclusive hotel stay?
Uh, who wouldn't be?
Of course, there's a caveat – you'll be accompanied by nine strangers.
A group of friends were all set to go on a trip to celebrate their buddy Nathan's 30th birthday when one person dropped out, and instead of doing what most people do (be sad and go without him), the friend group decided to not let his ticket go to waste.
So they scoured the internet and found a Joe McGrath who fit the bill, and sent him a Facebook message with their proposal. It read:
Hi Joe. Would you consider coming on a holiday with a group of nine strangers if they had already arranged flights for you and an all inclusive hotel?
Will the real Joe McGrath please stand up?
Unsure, but willing to give it a shot, the radio show host from Manchester, England, packed his bags and joined the friends' celebration in the place of someone else.
After returning from the impromptu holiday, McGrath posted a message on Facebook starting with "MAD STORY," which explained the whole ordeal and called the strangers his "good friends."
He then apologized to his mom "who thought [he] knew these people all along."
As with all legendary stories, McGrath had to beat down some skeptics calling his wild journey fake. His solution was to simply document the whole process.
The story has blown up -- because what are the odds of this happening? McGrath has the pictures and messages to back it all up, though.
I'm not sure if I would ever be inclined to accept a free vacation from a total stranger because that usually leads to, like, death, but the fact that this guy took a chance – and it turned out all right – kind of restores my faith in humanity.
Citations: Group Invites Stranger On Holiday With Them (Metro)