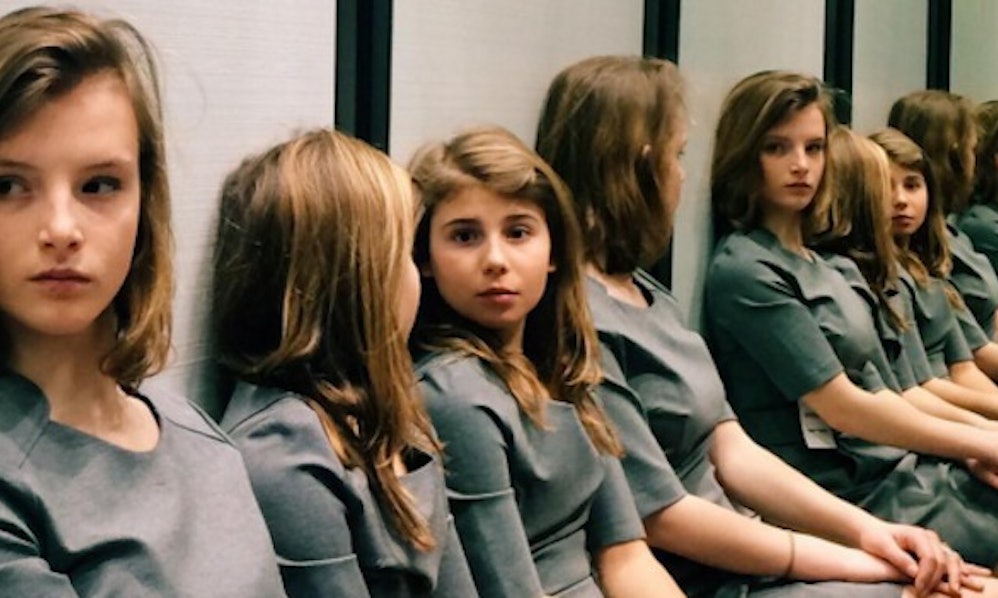 Instagram
Can You Figure Out How Many Girls Are In This Photo?
We, the people of the Internet, need to work just a little harder to maintain our chill when presented with even the softest whisper of visual trickery.
Swiss photographer Tiziana Vergari posted a photo to Instagram of young women sitting between two mirrors, making it appear as though a long line of ladies were situated side by side.
The photo was part of #WHPidentity, a hashtag project celebrating uniqueness and originality.
The #WHPidentity project was a segment of the Weekend Hashtag Project series, run by Instagram's Community Team.
Commentators spent hours guessing how many girls were featured in the photo.
Putting to rest a debate that could have spiraled into dreaded "The Dress" territory, Vergari eventually confirmed in the comments section there are only two girls in the picture, Daily Mail reports.
Whew, close call. The Internet owes major thanks to the artist for ending what could have turned into a month of chaos and self-doubt.
Elite Daily on YouTube
Citations: Can you count how many girls are in this photo? The 'mind boggling' picture that has sent Instagram users into a spin as thousands debate the 'optical illusion' (Daily Mail)