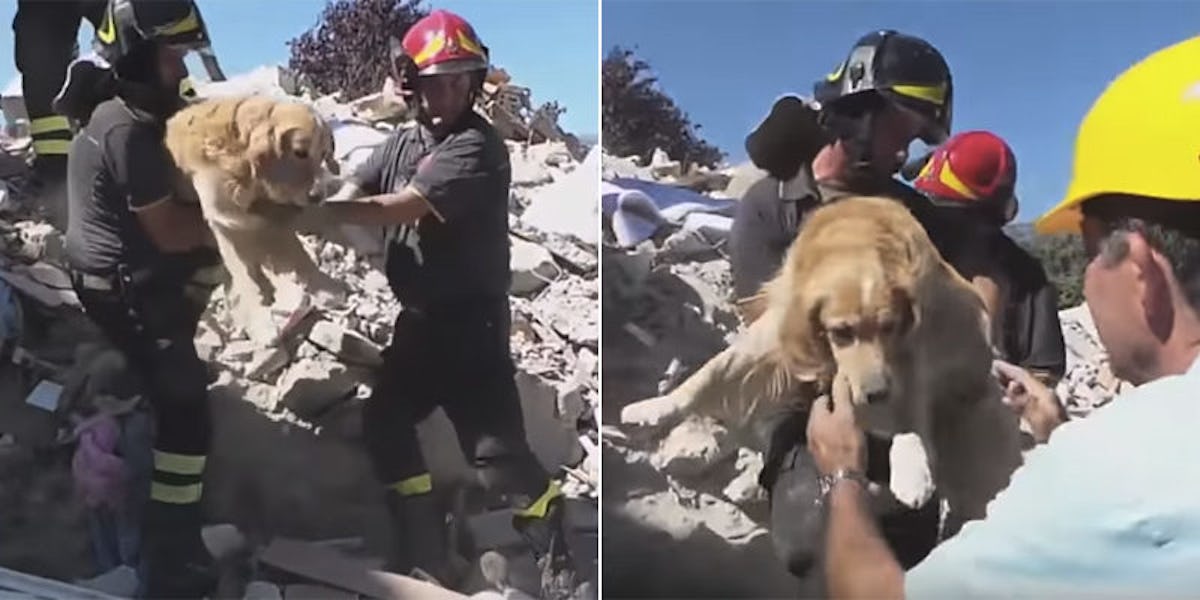 A Dog Named Romeo Was Rescued From Debris 10 Days After Italy's Earthquake
YouTube/ABC News
Romeo must live.
Over a week after a catastrophic earthquake rocked Italy, and in the process claimed over 200 lives, firefighters made sure the natural disaster didn't claim another.
Romeo, a golden retriever, had been trapped under rubble for 10 days, following the 6.2-magnitude earthquake that hit central Italy.
The dog's owners, who were forced to evacuate their neighbor while looking for Romeo, had come back to the site of their home with firefighters to recover their belongings, says Australian broadcaster ABC.
ABC also reported that when the dog heard voices, he began barking out.
As for how Romeo managed to survive, a fireman was quoted as saying,
We immediately began moving masonry from where the barking was coming from and incredibly we got to him and he was in pretty good condition [...] Luckily some beams had fallen in a way that they were holding up the weight of everything above them, leaving Romeo with a little niche that he was able to survive in.
A local official told Reuters the dog is in good health, and it shows in the video.
Minutes after being pulled from the rubble, Romeo was running around, as good as new.