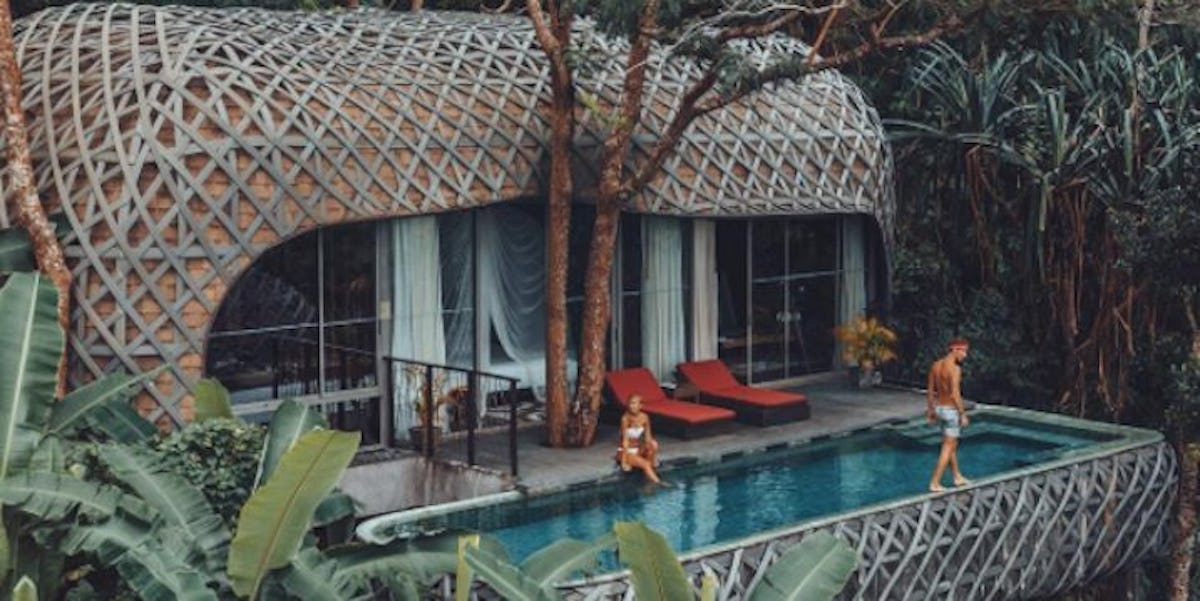 Insta Couple Shares Their Simple Tricks For Making $12K Per Pic Traveling World
This is Jack Morris.
He's basically living the dream right now.
The 26-year-old travels the world alongside his girlfriend, Lauren Bullen, documenting his extraordinary life with incredible photographs on Instagram.
Originally from Manchester, England, Jack goes by doyoutravel on Instagram while Lauren, who is a 24-year-old from Australia, runs the gypsea_lust Instagram account.
The couple has 3.2 million followers between them, who can keep a close eye on their every move.
Whether they're hanging out with some tame giraffes in Kenya or finding a luxurious hidden paradise in the Philippines, Jack and Lauren live an amazing life.
Now, Jack has revealed the secrets behind the account, and how he went from being a carpet cleaner to a travel blogger earning thousands for each picture he posts.
Writing on his website, he said,
Most of the time we like to shoot around one hour after sunrise. Busy locations don't tend to be as busy at this time of day.
Take note, budding photographers.
Jack previously told Cosmopolitan he will not do a sponsored post for less than $3,000, and has received as much as $9,000 for a single picture, with Lauren making $7,500 from one image.
He believes being a couple has made the pair, who take all their own photos, so popular.
And if you're always playing around with different Instagram filters, you're doing it wrong, according to Jack -- because he rarely uses them.
He said,
I don't use any mobile apps or filters, I edit using Lightroom on my Macbook Pro. If a photo looks a little dark or contrasty I sometimes tweak the edit just on the pre-post Instagram editor.
Although the pair have basically everyone's dream job, there are pressures, too -- such as regularly posting high-quality photos and visiting a new country just to get an amazing picture.
He added,
What people need to remember is that my life on Instagram is less than 5 percent of my life outside Instagram. I would never try to portray something I'm not, but of course I don't post content from every aspect of my life.
So far, Jack has visited 45 countries and he and Lauren are on six-figure salaries.
I'm pretty sure that's the definition of #TravelGoals.
Citations: 'HOW WE EARN SIX-FIGURE SALARIES BY TRAVELLING THE WORLD' (Cosmopolitan)