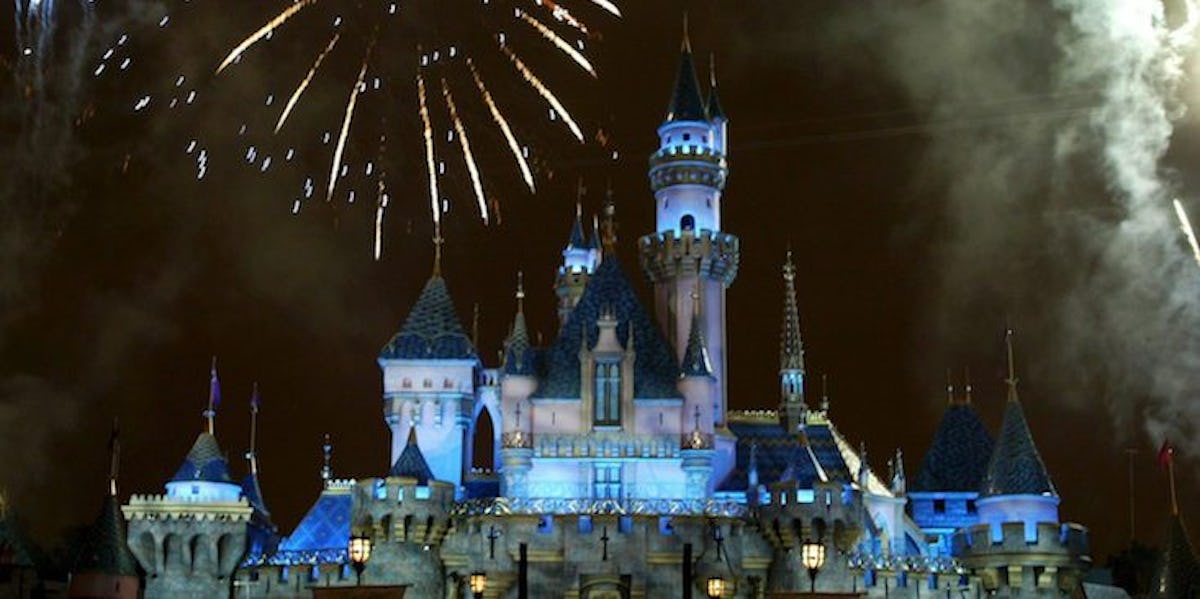 Most Romantic Guy Ever Buys Disneyland Bench Where He Proposed And We're In Awe
Armando Arorizo/ EPA/ REX/ Shutterstock
Fairy tales are real, and this couple's Disney proposal story is all the evidence you need to prove that happy endings still exist.
Naturally, being the most magical place on Earth — and not just because of those delicious glitter beignets — Disneyland is a prime location for men to pop the question to their special lady. However, Ryan Macedo definitely takes the Prince Charming crown... so you might want to start taking notes, fellas.
Macedo met his wife Carla in Disney in 2016 while the two were on separate vacations. They took down each other's numbers after sharing an instant connection before boarding their flight from San Diego to Seattle. According to Macdeo's account to E! News, both he and Carla (who are doctors) had called their moms to say they found "the one."
It's quite the coincidence, but if magic exists, there's a good chance you'll find it at Disney.
The two began dating shortly after, and two months later, Macedo decided to seal the deal while the lovebirds were at their favorite place.
"I grew up in a Disney family," he told E! News. "Every family vacation was Disneyland, so I thought that would be the perfect place to propose."
But the plan didn't start out too magical. He had planned to get down on one knee at Beast's library at Disney California Adventure, but there was a ton of chaos and children screaming, so it just wouldn't have cut it for the special moment.
Though he questioned whether or not he should do it at all that day, Macedo came up with an alternative plan. He wanted to ask Carla the big question during the evening fireworks display (perfect, right?). However, those seats were not to his liking.
Rather than just skip to what would've been Plan C, he asked Disney execs if they could relocate. Naturally, having a soft spot for these type of situations, Disneyland reps led him to the VIP area where he proposed.
I'm sure you know the rest... but to make things even sweeter, Macedo called Disney with a different type of proposition.
"I literally called Disneyland, and I said, 'I have a crazy question,'" he said to E! News. The request? To buy the bench where he proposed.
Now, the park bench with a sweet plaque — adorned with Minnie and Mickey silhouette and a brief description about their engagement night — rests in their backyard.
~ Swoon ~
Disney, we think we have an idea for a new movie!