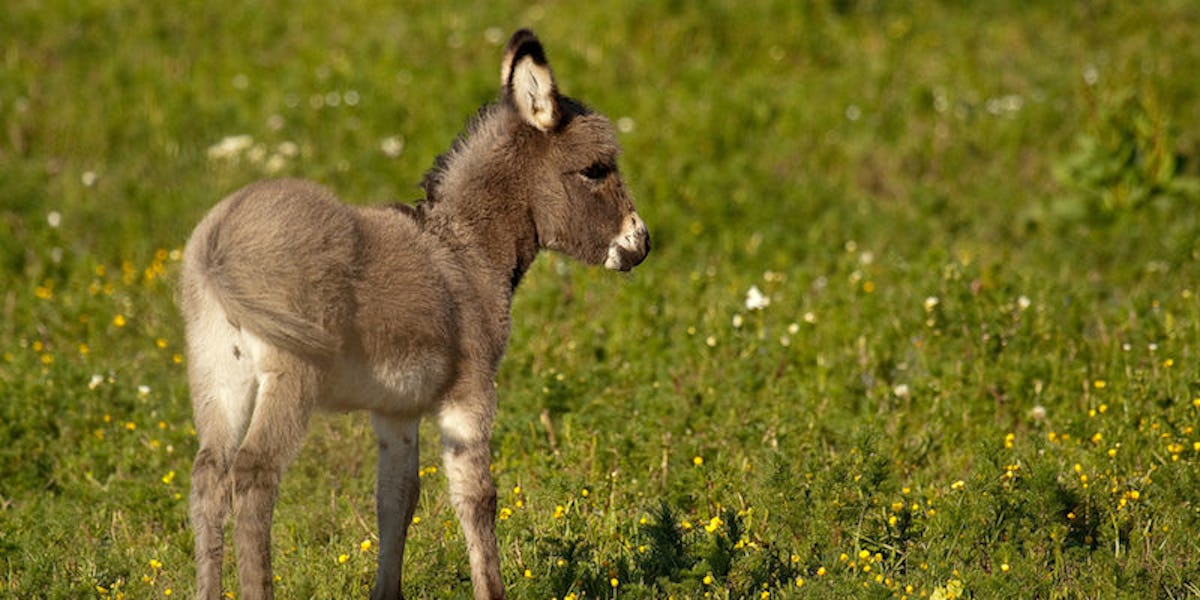 This Adorable Baby Donkey Just Wants To Cuddle And Smother You With Love
Shutterstock
At the Belane Donkey Sanctuary in France, one baby donkey is having the time of his little life snuggling up with an obliging human.
The way he shakes his tail with pure delight is almost too cute to handle. The fact that there are baby donkeys out in the world just slays me.
The fact that there are baby miniature donkeys in the world that also need adopting? There's just too much love to go around for me to soak it all in.
But that doesn't stop me from trying, obviously. Watch the video above, preferably while cuddling with a furry friend of your own.
Citations: Cute baby Donkey just wants to cuddle and kiss human (Daily Mail Video)