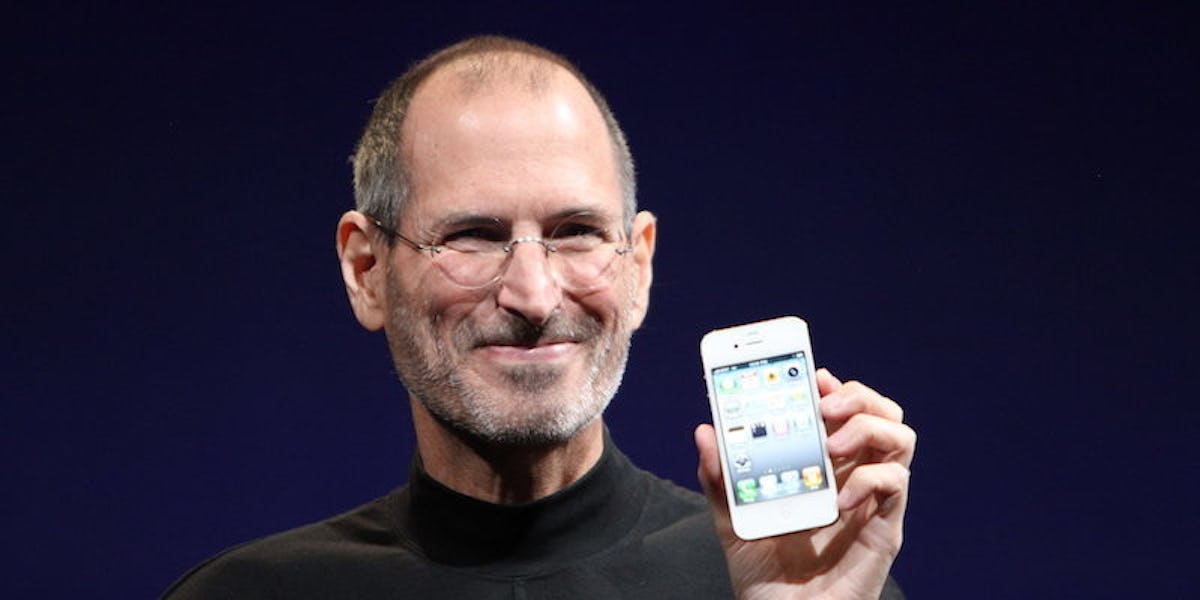 You Can Now Buy One Of Steve Jobs' Iconic Black Turtlenecks For Over $1,000
Wikimedia Commons
When you think of Steve Jobs, you probably think iPods and Macs first, and then a black turtleneck.
Sure, the late tech mogul was known for building products that we literally can't live without (don't tell me you don't care about your iPhone), but he was also known for wearing the same outfit every single day.
His go-to look was a black turtleneck, jeans and sneakers.
Well, now you can channel your inner revolutionary entrepreneur and purchase one of Steve Jobs' black turtlenecks, which is something he was rarely seen without.
Steve Jobs had these turtlenecks designed just for him by Issey Miyake. Jobs reached out to the Japanese designer after seeing Sony factory workers dressed in a uniform that Miyake designed.
The CEO had enough turtlenecks to last him his whole life by Miyake.
Jobs' turtlenecks, along with some of his other belongings, will be auctioned off at Julien's Live, which is known for working with celebrity estates. Other items include button-ups, ties, a leather jacket, keys and a portable Sony CD player. Remember CDs?
Bidding for the turtleneck started at $500, and it's already up to $1,000.
If you can't afford his turtleneck, maybe you can adopt his awesome fashion philosophy.
Jobs wore the same outfit every day because he would rather spend his decision-making energy on important matters, like, you know, selecting the color of the next iPod, instead of wasting time (and energy) deciding on what to wear.
If this sounds like something you can get behind, you should start wearing your own signature outfit, and then when you become a successful CEO, Julien's Live will auction off the garment everyone knows you for.
Citations: Apple Diehards, You Can Now Own One of Steve Jobs' Turtlenecks (US)