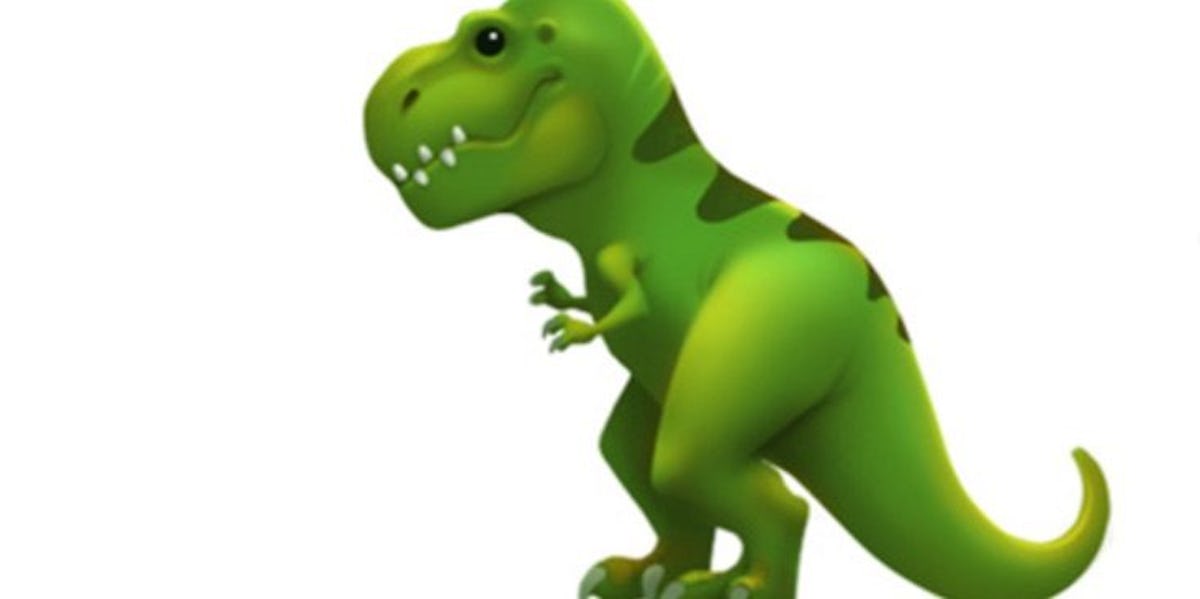 New T-Rex Emoji Is Causing A Roar On Twitter And People Can't Wait To Use It
Apple
It appears Christmas in July really does exist, my friends, and our inner techie is eternally grateful.
Apple just confirmed on World Emoji Day that we are being gifted with a slew of fun new icons, so we're ready to take our text messages to the next level.
You know what that means: A T-Rex emoji is on its way, and it's about time.
Though these arrivals — dino included — aren't slated to be released until the fall, Twitter is already losing its mind over this bad boy, and rightfully so.
Some feel as though they're already overusing the dino... even though it's not available yet.
Others are getting impatient... really impatient.
The FOMO is alive and well.
"The new emojis make it easier for users to express themselves," Apple said in a statement, and we totally agree with that. We're dying to give the T-Rex — who bears a striking resemblance to Reptar — a try. It's awesome and it's hitting us right in the nostalgia bone.
I am willing to bet Tommy Pickles would absolutely love this emoji (so would Chuckie, Phil, and Lil, obviously).
Though we obviously can't contain our excitement with this new addition, what's even better about Apple's fall arrivals is the fact that they're inclusive.
Now, we will be able to select a woman in a headscarf, a bearded hipster fellow with a Brooklyn-esque vibe (who looks like he might live in my building), and a woman breastfeeding her baby. We are totally in favor of representing the world we live in while using our favorite method of communication: texting with emojis.
If you are ready to channel your inner Rugrats with this green T-Rex emoji, keep a lookout for information about the new iPhone 8's release. We're sure you're going to want to keep your device just as fun and up-to-date as the messages.
Happy texting, T-Rex fans!