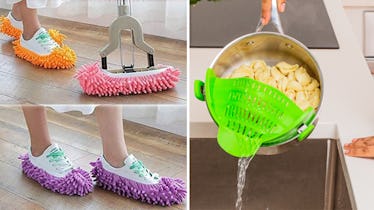 50 Weird, Cheap Products That Work So Well, Amazon Reviewers Say They Deserve 6 Stars
You'll be leaving a 5-star review, too.
We may receive a portion of sales if you purchase a product through a link in this article.
Some of the products listed below are a bit out there, like a bar of soap that gets rid of garlicky odors on your hands and silicone nipple covers that stay in place for 12 hours. But they're not just weird — they all have rave reviews about how well they work, too. Even better, everything on this list is budget-friendly; every item costs less than $40.
This article was originally published on