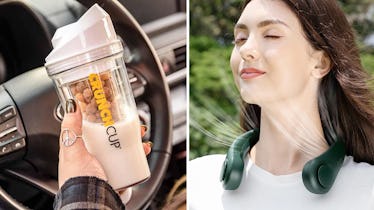 60 New Products Under $30 On Amazon That Are Legitimately Amazing
It actually doesn't cost a lot to upgrade your life.
Amazon
We may receive a portion of sales if you purchase a product through a link in this article.
If you haven't shopped online recently, let me be the first to say: You've been missing out. Recently, it seems like all you need to do is refresh the page, and you instantly have access to an infinite virtual marketplace that's full of new and exciting products you didn't know you needed until now.
From personal care must-haves to packing essentials, you'll quickly discover how many legitimately amazing, and time-saving gadgets are available. Many of them are right on this list — and best of all, everything featured is under $30, so your bank account will thank you as well.