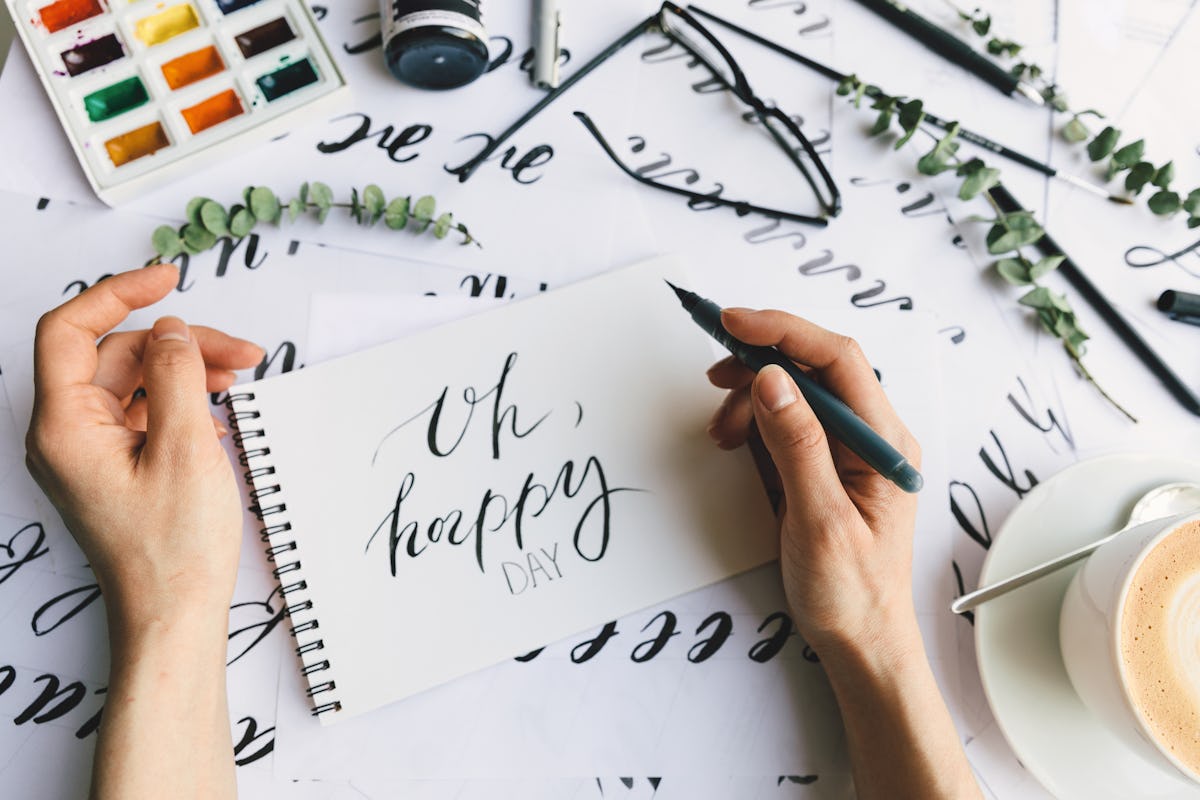 Your Weekly Horoscope Is Getting Some Major Influence From The Super Blue Blood Moon
Andrey Pavlov/Stocksy
Allow me to begin by saying this week is an incredibly special one for every zodiac sign. If you have any personal planets affected by the full moon eclipse on Jan. 31, your weekly Jan. 29, 2018, horoscope has some major changes in store for you. So strap in now and get ready for one of the biggest weeks of your entire 2018, as eclipses always mark the major turning points of the year ahead.
Since this full moon is in Leo, it will bring up issues regarding our longing (moon) to take the spotlight (Leo) in some area of our lives. There is a chance, if you have no personal planets in the area of your chart most affected by the eclipse, that this week will feel like you're the designated driver in a world gone mad, but there's no way you won't observe the energy of this eclipse one way or another.
I'll get into the specifics of how this eclipse will affect your sign in a moment, and how in turn, your week will be affected. But I'd strongly suggest in the meantime lighting a candle and taking a deep breath. This week is about to launch you into the unknown next chapter of your life.
Aries
You've been holding in your truest feelings for someone for some time Aries, and the emotions are getting to be too much! This week is likely to create a watershed moment where you can no longer keep your thoughts or feelings to yourself. You were given a mouth for a reason! Let it all out, no matter what it is. You'll be grateful you did.
Taurus
Is there something about your home you haven't been pleased with? Is there anything deep down you feel needs to change about your living situation? If so, you can expect events this week to push you to your limit. The time to make changes is right the f*ck now, and if you don't have the guts to do it, outside events will force you.
Gemini
This week is a good time to sign a new lease or catch up on any emails you've been procrastinating on. Something in your locality is keeping you extremely busy, or is requiring you to work with neighbors or siblings. Whatever changes come up this week, make sure you slow down enough to respond, rather than react impulsively in anger or fear, though the desire to do so will be strong.
Cancer
The way you've been making money could change dramatically this week, or you could change your attitude about the way you make money currently. Unseen expenses you have coming up are inspiring you to shift your perspective on the way you earn, and you might feel an extra push to really shine when it comes to showing everyone what you're truly capable of.
Leo
Your personal brand is likely to get shaken up this week; events could lead to you questioning whether or not the people and organizations around you know just how powerful you really are. A project you've been working on that is close to your heart is up for review, as you're likely to feel some changes, or some hurdles might have to be jumped before you're ready to present it to the world.
Virgo
This week is about your spiritual life and the solitude that is required to make you feel whole. Your outside life is a reflection of your inner life, and events this week will have you questioning exactly what inside of you is creating your reality, especially if you don't like the way your reality looks. Is there some part of you that gets something out of chaos? How will you take steps to heal it?
Libra
Your friendships and the organizations you affiliate with this week might be up to a few challenges. You could have been feeling out of place in your community, wondering what your place is, and wondering if the people in it truly reflect your values. Expect all this to be a lot clearer at the end of the week, and be grateful for the clarity you receive, even if it's not the answer you wanted.
Scorpio
A huge opportunity you've been working toward to prove your skill in your career is here this week. You have been working so hard and refining your skill set; your biggest opportunity to completely blow the minds of VIPs in your industry arrives this week, so make the most of it.
Sagittarius
This week you're likely to follow your insight as you broadcast the ideas that are closest to your heart out into the world. A publishing or broadcasting contract could be presented to you now. Alternatively, you could read something or hear a new podcast that shifts your perspective in a massive way.
Capricorn
This eclipse is transforming your approach to finances, money, and your work-life balance. You can expect a sudden flash of insight around this time. If this happens — especially if it's in regard to contracts, debts, or shared resources — follow your gut.
Aquarius
Your partnerships are up for review right now. You have a choice to make about whether the one you are in is one you're serious about. If you are, a gigantic next step is in store around this eclipse. Be sure before you do anything to properly balance your own needs with the needs of others, without sacrificing too much.
Pisces
Your life over the last few months may have been getting increasingly stressful as your day-to-day obligations have piled up. You may have simply bitten off more than you can chew, and your to-do list might have taken precedence over your overall goal. That is about to change this week. You'll no longer have to pull your hair out about how overworked you are, and you'll be able to get back to work on what makes you truly happy.