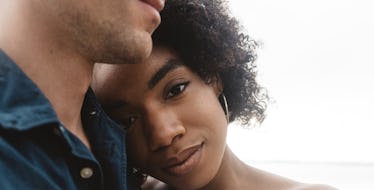 What To Do When Your Partner Is Making A Huge Mistake With A Major Life Decision
If you're anything like me, you're always right. Jokes aside, when you're in a relationship, you and your partner are bound to face occasional disagreements about major life choices. For instance, if your partner is about to accept a new job you know they won't enjoy but it's a huge salary bump, what do you do? If your partner is about to make a huge mistake, there are delicate ways to handle the situation that would prevent big arguments no one wants to get into.
To learn more about how to best navigate steering your partner in the right direction (because of course, you know best), I spoke with therapist Nicole Richardson and social worker and therapist Allison Abrams. The most important lesson is to be sure you're approaching your S.O. from a place of love and understanding, instead of judgment and criticism. You want your partner to understand why you think their decision is wrong for them – so be sure you aren't attacking them right off the bat. Here's what Richardson and Abrams had to say about interfering properly when you know your S.O. is making a big mistake.