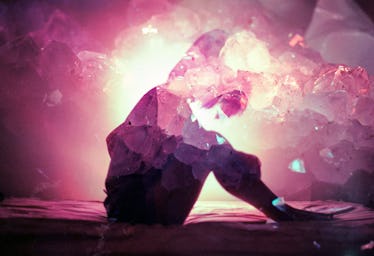 These 7 Zodiac Signs Might Have A Tough Time With Summer Romance
Some seasons, love is in fashion. Other times, it's out. If you think that summer ought to be the season of love every year without fail, guess again. Some summers are meant for you to be in partnership solely with your self. If your sign's love horoscope for summer 2018 isn't looking optimistic, keep your head up. It's probably because your sign reacts oddly to the energy of Venus in Leo. The planet of harmony and relationships lingers in the fixed fire sign from June until July, which means that the middle part of the summer might be the time when new love fizzles out.
Rejection is protection. Not all summer romance is built to last. It's better to get out of a house when it's crumbling than to stay and see if the roof collapses on your head. Just because a relationship wasn't supposed to happen within a particular time frame doesn't mean there won't be a time for the love you're out there looking for. If your summer love horoscope looks less than dreamy, use this time to pour yourself into your creative and personal work. Use the space to get in better touch with your own desires, and make every day a practice in the art of giving yourself what you need.