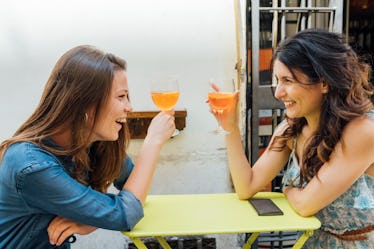 The Romantic Gesture You Love Most, Based On Your Zodiac Sign
Although you may already know your tastes and preferences when it comes to love, your favorite romantic gesture may in fact be inspired by your zodiac sign. From a surprise lavish vacation to being greeted with a cup of coffee in bed, romantic gestures come in many shapes and sizes. Maybe you like to wear words of affirmation, or perhaps presents are the way to your heart. Whatever the action, romantic gestures can be ways to show a boo how much they mean to know.
When it comes to romantic gestures, it really is the thought that counts. Knowing the ways you best express and receive love can be a great tool when communicating about your needs. Expressing you favorite romantic gesture to your parter can help them understand the best ways they can love on you, and when it comes to loving on your boo — knowing that silky sheets or planning a trip will make their heart skip a beat can be a super sweet way to remind them how much you care.
Elite daily spoke with astrologer and life coach Linda Joyce and astrologer Cindy Mckean about the romantic gesture each sign loves the most, and what they say is totally insightful.