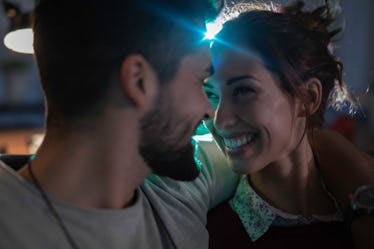 Cancel Dinner & Try One Of These Creative Date Ideas For Your Zodiac Sign
Do you feel like your dates are kind of stuck in a rut? Movie nights, dinner dates, drinks, rinse, repeat. Sure, that can be fun — depending on who you're with — but sometimes, it's good to try something new and go on a unique, memorable date. But, wanting to spice things up and actually coming up with fresh date ideas are two different things. This is where the stars come in handy, with some creative date ideas for your zodiac sign to help you break out of the same old basic dating box.
They key is to get you just a little out of your comfort zone, while still playing to the things you're most likely to enjoy. Not only will you have fun, but it's a great way to see if the person you're dating really fits into your lifestyle. Are they likely to have fun doing the things you think are fun? Are they a great companion and down to try new things? You can learn a lot about both yourself and the person you're with by simply changing up the venues and activities you do on your dates. So, the next time you're going out with bae, skip the dinner reservation and try one of these ideas instead.