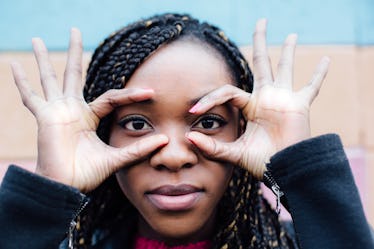 If Your Ex Did One Of These 7 Things, You Should NEVER Get Back Together
Cue up some 2012 T-Swift, because you, my dear, are never, ever, ever getting back together with that bozo that broke your heart — like, ever. Talk to your friends, talk to my friends, talk to a slough of dating and relationships experts — love conquers a lot, but sometimes, there are a couple of reasons you should consider never getting back together with your ex.
"We can forgive many things, tolerate many hurtful acts, and learn and grow and change. Dr. Joshua Klapow, clinical psychologist and host of The Kurre and Klapow Show, tells Elite Daily. "There are, however, some acts that are glaring red flags that reuniting could be harmful. While we never say never — in these situations you probably should."
Of course, no one knows your relationship better than you and your boo, and if you can find a way to make your love work, you know what you're doing. But if you're on the fence about getting back together with an ex, there may be some major past red flags worth considering how you visualize your future.
I spoke to seven experts about reason to never, ever, ever, get back together with an ex.