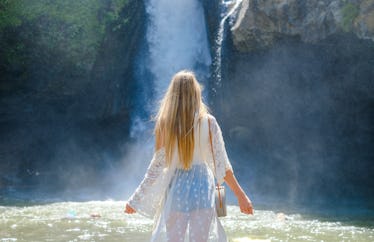 This Dream Job Will Pay You To Travel To Iceland & I Can't Think Of A Better Gig
Have you ever dreamed of traveling the world? The idea of travel can be so exciting, but making it happen can be difficult. It isn't cheap, so money may very well be the biggest roadblock you're faced with. You have to start saving and searching for options that suit your budget way ahead of time. Don't fret, though, because I'm about to put a dream job on your radar. You can apply to become a Noken CEO and actually get paid to travel the world. Yes, you heard that right!
If you're unfamiliar with Noken, let's get acquainted, shall we? Noken is a new travel startup that's changing the game when it comes to trip planning. It's no secret that organizing a trip can be time-consuming, so Noken will handle all of that for you. They curate travel blueprints that'll help you discover the best of bucket list destinations like Iceland, Japan, and Portugal. Basically, they want you to focus on kicking back and having a good time while they handle the tedious aspects of travel.
As of today, Noken announced that they are searching for a CEO, or "cultural exploration officer," to explore different countries and create quality content for their social media channels. Keep reading to find out how you can enter to win this dream job, and the best of luck to you!