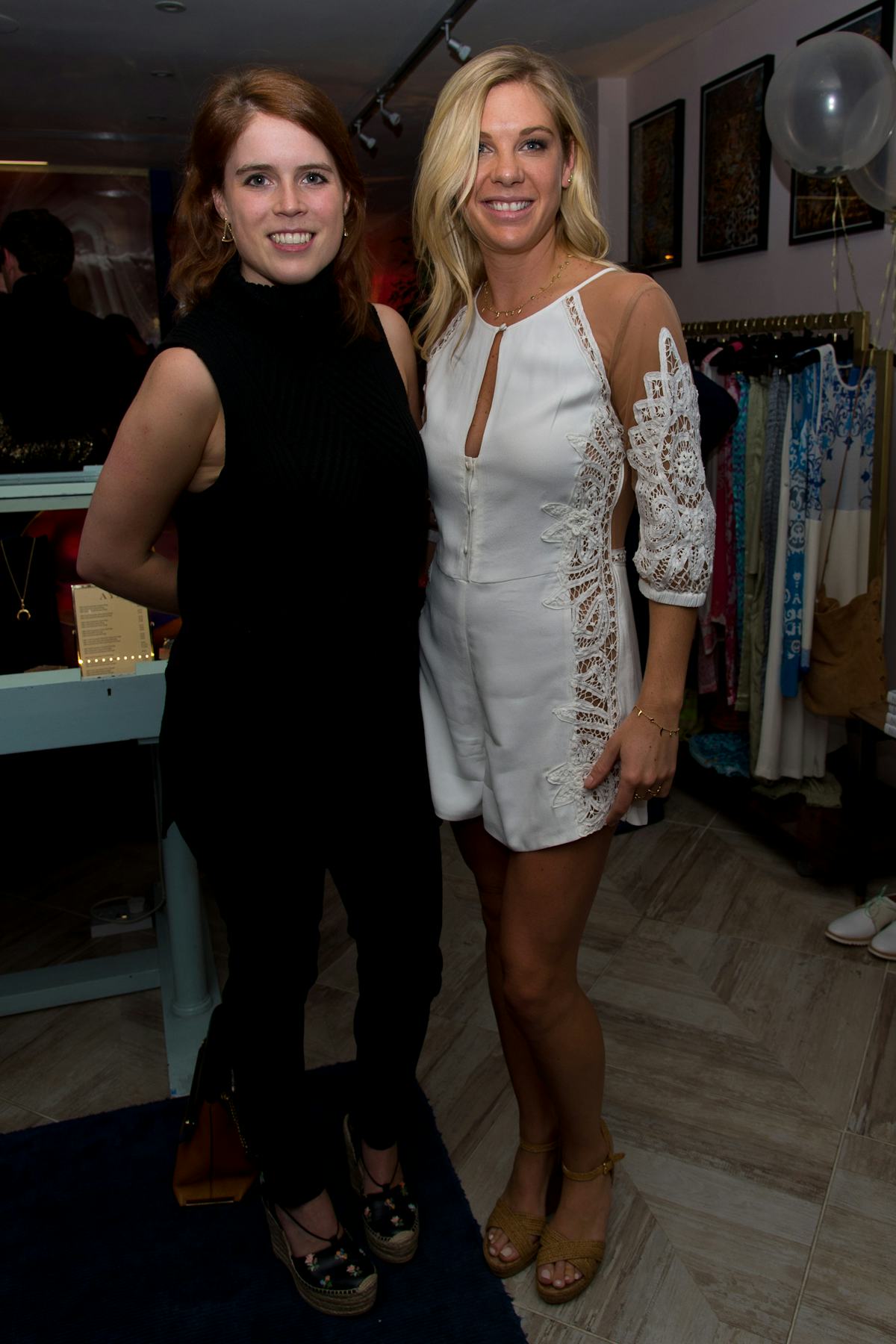 Prince Harry Could Bump Into His Ex Chelsy Davy At Princess Eugenie's Wedding
Ben A. Pruchnie/Getty Images Entertainment/Getty Images
Princess Eugenie's wedding will undoubtedly be filled with lots of beautiful and emotional moments. But there might be some awkward ones, too! With Eugenie's guest list brimming with big names and faces, there's one name that royal family enthusiasts are looking out for: Chelsy Davy, who is Eugenie's good friend and Prince Harry's ex-girlfriend. So, will Chelsy Davy be at Princess Eugenie's wedding? Well, it's possible, but nothing's for certain just yet.
In a recent report from the Daily Express, journalist and royal family expert Angela Levin speculated that Davy would perhaps find the publicity surrounding Eugenie's too overwhelming to handle. Though Davy remains good friends with Eugenie, she reportedly split ways with Harry because of the public nature of the royal family. And that may be enough reason for Davy to skip out on Eugenie's wedding.
Levin wrote in her book Harry: Conversation with the Prince that Davy realized public life wasn't for her when Prince William and Kate Middleton married back in 2011. And it was then that she decided her relationship with Harry wouldn't work out.
"A friend revealed that seeing the enormity and pomp of the day convinced Chelsy that she and Harry had been right to separate," Levin wrote. "Although they had a lot in common, she saw clearly that because they came from such different worlds it could never have worked, especially as she valued her privacy and guarded it so carefully."
So, what this could mean is that Davy is so comfortable in her privately life right now that she's not willing step back into the public eye for another royal wedding. What might make this especially challenging is that all eyes are seemingly focused on Harry and Meghan Markle, who married back in May 2018. There's no doubt that everyone will be waiting and watching for something awkward to happen if Davy shows up. I imagine that Davy, being the private person she is, would probably want to avoid all that. But that's not to say she wouldn't show up for her friend Eugenie's wedding.
Harry and Davy dated on and off for seven years and finally split up in 2011. So, that long-term relationship was over for good when Davy finally understood just how massively famous the royal family was. Although the two remained friends for years to come, Davy opened up about the negative aspects of having such a public relationship in 2016.
"It was so full-on: crazy and scary and uncomfortable," Davy told The Times. "I found it very difficult when it was bad. I couldn't cope … I was trying to be a normal kid and it was horrible," she said.
Clearly, whatever Davy had with Harry was difficult to manage and she came to the tough realization that it just wouldn't be suitable for her long-term.
Even if Davy chooses to attend the wedding ceremony, I'm sure she and Harry will be cordial and friendly, so there's not much to worry about there.
Eugenie will marry Jack Brooksbank on Friday, Oct. 12 at St. George's Chapel at Windsor Castle.