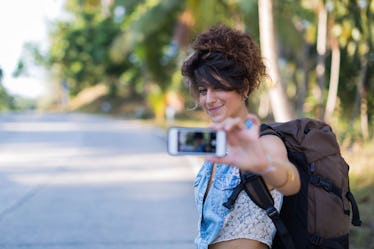 Why You Should Backpack Southeast Asia This Summer For The Adventure Of A Lifetime
Southeast Asia is the backpacking hub of the world. If you want to pack your bags and explore on a budget, it's the place to be. Contrary to popular belief, you don't need to be rich to travel. The travel destinations in Southeast Asia make it possible for people to see beautiful places without breaking the bank. The well-known tourist trail between the countries of Thailand, Cambodia, Laos, Vietnam, Malaysia, and the Philippines, allows people to travel without breaking the bank. Here's why you should backpack Southeast Asia this summer.
Backpackers know that sometimes you've gotta sacrifice a bit of luxury to fulfill your wanderlust. Instead of fancy hotels, you'll be sharing bunk beds with fellow travelers. Instead of flying first class, you might be traveling on overnight buses. You may have to deal with unreliable Wi-Fi, but at the end of the day, the journey is worth the effort.
Discover the ancient Angkor Wat Temple in Cambodia, sample delicious street food in Thailand, explore stunning rice terraces in Bali, cruise Ha Long Bay in Vietnam, and snorkel in the turquoise waters of the Philippines. You'll never run out of things to do, people to meet, and new things to learn. Backpacking Southeast Asia might just be the best decision you'll ever make.