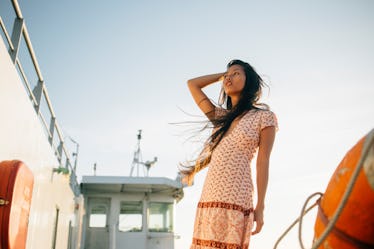 Here's Proof That Traveling Is Good For Your Health, So Book A Vacation Now
I have this idea that in the olden times, so to speak, when people were ill or having a rough patch mentally, doctors would recommend their patients simply take a little trip and get some sea air. While in the age of modern medicine, and heck, even new age medicine, that seems a little whacky, in reality, those docs might have been onto something. While trips and vacations might seem like simply a luxury, according to science, traveling really is good for your health. So you might want to do what you can to make some space for it.
Now, while it probably won't cure the flu you already have, in terms of your overall well-being, getting the heck out of dodge is a good idea to keep things in check, since a change of scenery can really give you more than just a good time and a few good Instagram posts.
If you're going back and forth about whether or not to book those flights for spring break, or even just to visit Aunt Madge upstate, I say go for it. According to the U.S. Travel Association about 54 percent of Americans are leaving their time off benefits unused, so here are some research backed reasons for you to go ahead and treat yourself to a little vacation.