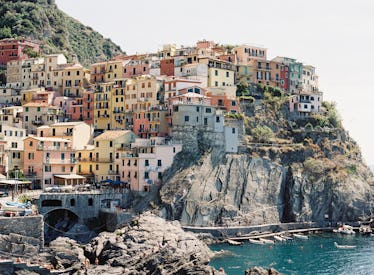 5 Reasons Why Cinque Terre Should Be The First Place On Your Bucket List
I remember seeing Cinque Terre, Italy for the first time on my dad's computer screensaver. The colorful buildings and jagged cliffs seemed unreal. The dreamy scene was so far from what my flat hometown looked like, so I couldn't even imagine it. Fast-forward three years later, and I was ecstatic to discover I'd be visiting Cinque Terre on my first tour around Europe. I'll be the first to show you why travel to Cinque Terre should be at the very top of your bucket list.
Cinque Terre is a series of five beautiful towns off the Italian Riviera Coast. The stacked homes are perched on the cliffs overlooking the Mediterranean Sea. This is the kind of place that only seems to exist in dreams, but I can tell you it's real.
As the train rolled into town, my mind filled with doubt. Would Cinque Terre live up to the hype? Would it be another crowded tourist attraction? Does it only appear to be colorful with Instagram filters? Fortunately, all of my doubts faded when we stepped off of the train to see pastel-colored homes towering above us. My heart skipped a beat, and I immediately knew that this place was worth the journey.