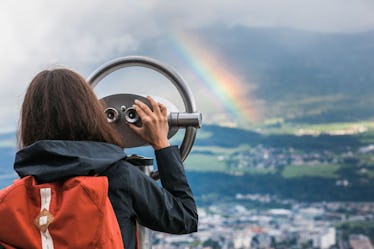 Why You Need To Go Backpacking In Your 20s To Set Your Soul On Fire
They say your 20s is the best time of your life. It's all about finding yourself, trying new things, exploring the world, and enjoying the ride. So, why not go on a backpacking trip? Backpacking is all about traveling the world on a budget. You can hop from one destination to another for an adventure of a lifetime. You'll get the opportunity to experience different cultures and meet people from all around the world. Backpacking is perfect for the adventurous soul who wants to fulfill her wanderlust. There are many reasons why to go backpacking in your 20s, if you want an adventure that'll set your soul on fire.
Most people worry that they don't have enough money to travel. The flights alone are expensive AF, hotels aren't cheap, and the cost of activities can really add up day by day. Backpackers have learned to travel differently, so that they can see the world on a shoestring budget. They've discovered how to find incredibly cheap flight deals. They share rooms with people from around the world who quickly become friends. They pack light so they can travel far. Ultimately, backpackers sacrifice comfort for the sake of adventure, and they have no regrets about it. After your first backpacking trip, you'll be hooked and you'll never return the same.