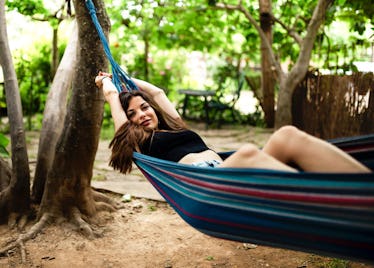 8 Undeniable Reasons Why Summer Is Every Chill Girl's Favorite Season
Summer and chilling go hand-in-hand like eating ice cream on a hot afternoon, or sleeping in a hammock at the beach. As a super chill girl, you know that relaxing is your number one priority in life. You prefer naps over going out, and keeping it real over living for the drama. The good vibes are what you aim for each and every day, and that's why summer is the chill girl's favorite season.
Summer is prime vacation season. It's the time for heading to the surf and sand, floating in the pool, and relaxing in the AC with your acai bowl. As someone who lives in vacation mode all the time, you're ready for summer 365 days of the year. Finally, the weather and sunshine have caught onto your vibes, and you get to live your best life in the season you truly thrive in.
Out of all the summer mantras one could have, yours is, "Good times and tan lines." With these eight reasons, it's no wonder you're falling hard for the summer and ready to chill out. To all of my fellow chill girls out there, I hope your summer is everything you want it to be — aka, relaxing, stress-free, and full of sunshine.