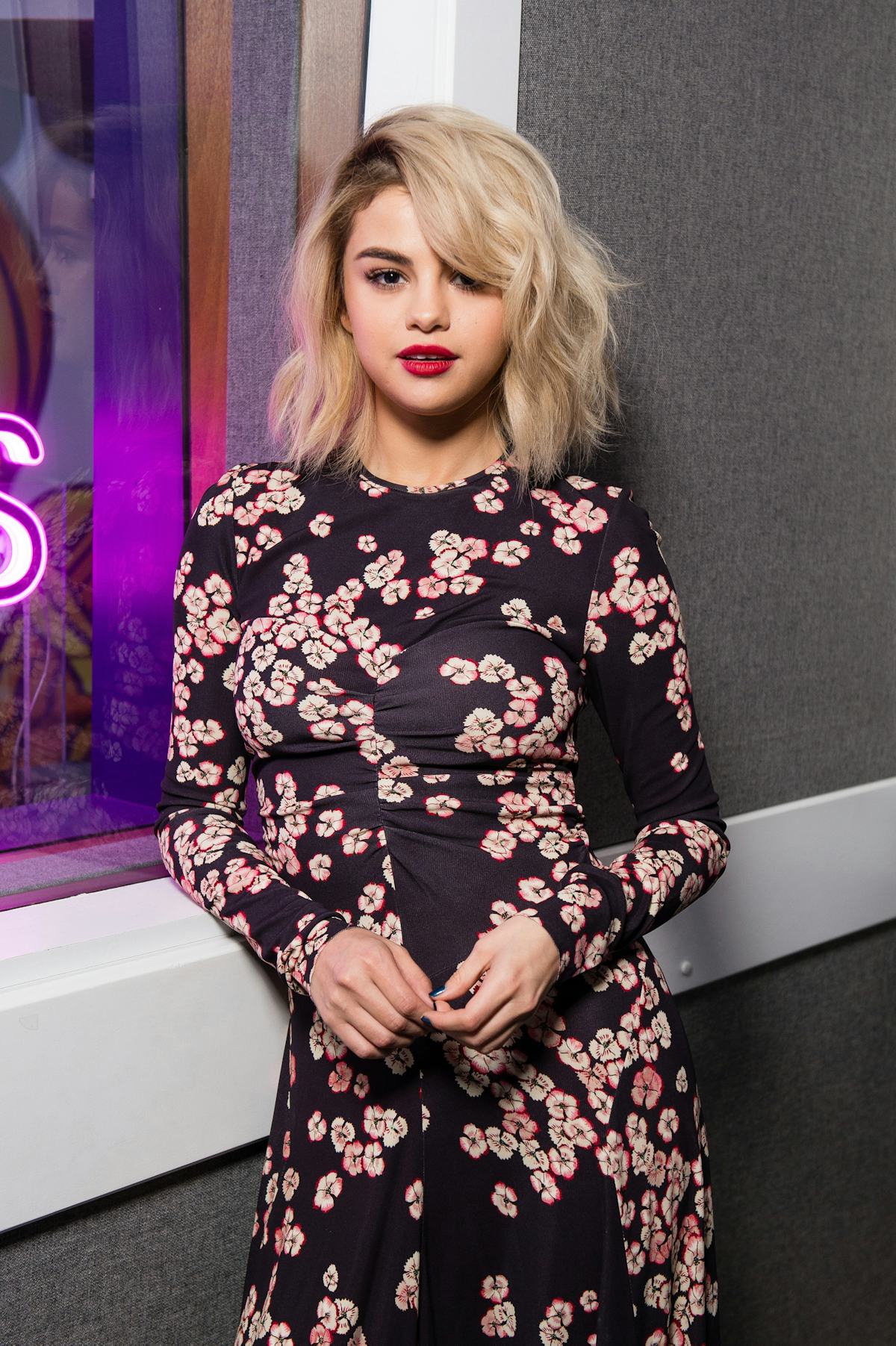 Selena Gomez Went Private On Instagram After A Cryptic Post & Fans Are So, So Worried
Jeff Spicer/Getty Images Entertainment/Getty Images
Selena, are you reading this? If you are, you should know that we're a little worried about you. For those who don't yet know, Selena Gomez has made her Instagram private — and her fans are concerned. People began noticing that Gomez's profile wasn't public anymore, and realized that there might be a reason why, thanks to a screenshot Gomez posted to one of her Instagram Stories. So, why is Selena Gomez's Instagram private? While at this point it's still speculation, many believe it's because of a recent interview the singer had with Billboard.
The interview starts off innocently enough, with the writer depicting her surroundings upon entering Selena's home:
There's a five-foot teddy bear sprawled across the kitchen floor in Selena Gomez's North Hollywood home. "I know, I know," says Gomez, rolling her eyes, acknowledging that the stuffed animal doesn't quite blend with the trio of armchairs nestled in the inviting, marble-accented nook. "It was a gift, and at first I thought, 'This is so ridiculous, I can't wait until I give it away to another person.'"
But Gomez, 25, hasn't let go of it — yet.
Seems kosher, right?
Apparently not.
In Gomez's now-unavailable screenshot on her Instagram Story, she shared a snapshot of that specific portion of Billboard's interview, along with a heated caption:
Never will I let another human guess my words ever again. Or invite them in my home. That is so hurtful. The most 'ridiculous' part of that is no one knowing my heart when I say things.
It seems that the introduction to Billboard's interview with Gomez set her off, and fans are trying to connect the dots as to why something like this would make Selena go private on social media. One could assume that the interviewer either altered Selena's words or somehow perhaps put words in Selena's mouth, but Selena has yet to speak up about the interview or the reason why she's decided to set her profile to private.
And, while her Instagram Story is no longer available, some fans were able to capture a screenshot before it disappeared:
While we can't be absolutely certain that this interview is the reason for her going private, we do know that the overall reason must be drastic enough for Selena to essentially make all of her followers unable to view anything she's posting on Instagram.
This comes at a strange time, just days after Selena thanked Billboard for naming her 2017's Woman of the Year.
Gomez attended the ceremony and had the audience in tears when she dedicated her award to her kidney donor, Francia Raisa:
To be honest, I think Francia should be getting this award because she saved my life. I feel incredibly lucky ... honestly I couldn't be more grateful for the position that I've been given in my career, from 7 to 14 to now. I want people to know that I respect the platform that I have so deeply because I knew that I wanted to be a part of something great and I want people to feel great because I love people. But, specifically, this year I would like to thank my amazing team and my family because they stuck with me through some really hard times. And, I got to do a lot of stuff this year even though I had a couple of other things to do.
Selena went on to talk more about being proud to be a woman in this industry. You can watch the full acceptance speech below:
So, after such a prestigious award from Billboard, fans are starting to become anxious waiting to hear why Selena has seemingly called Billboard out, as well as blocked all of her followers. Was it just an honest mistake, something that the interview got wrong? Or is it something more?
Needless to say, fans are taking to social media to express their concerns:
Whether or not this is the full reason Selena's account is now private, we just hope that the singer is OK, and that we'll find out soon enough her reasoning behind this startling choice.