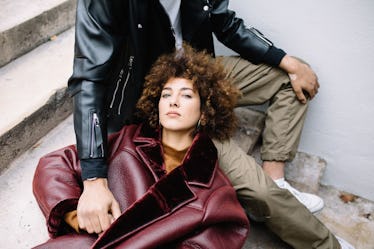 14 Women Who Stayed In Toxic Relationships For Too Long Reveal Why They Did It
Plenty of women have been in toxic relationships in the past, but the more perplexing question for those of us who have never been in them could be why women stay in toxic relationships. As an outsider, it can be hard to understand. But a recent Reddit AskWomen thread asked ladies who've been in unhealthy relationships in the past to come forward and share their stories and explain why they took so long to leave. There are plenty of reasons a person might stay in place, and there's no shame in taking however long you need to move on from a relationship that's no longer working for you.
Even if you've never in your life been in a toxic relationship of any form, it's impossible not to empathize with the explanations these women share for why it is that they chose to stay in their toxic relationships as long as they did. Maybe your current relationship isn't making you happy, and you want to read about someone who's been in your shoes. Maybe you've left an ex behind and feel that, in hindsight, you should have parted ways sooner. Maybe you're reading on behalf of a friend whose romantic decisions you just don't totally get. Whatever the case, read along and learn from these women's stories.