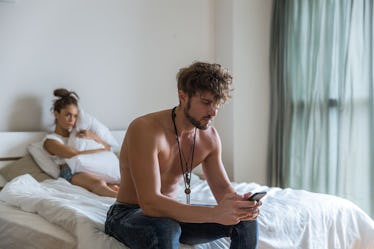 8 Women Reveal Why They Get Jealous In Their Relationships & How They Handle It
When my boyfriend and I first started dating, we started talking about jealousy, and I thought his take on it was pretty interesting: He admitted that he does, at times, get jealous just like everyone inevitably does sometimes. But, in general, he believes an important part of being in a relationship is knowing why you're feeling jealous and when it's appropriate to say something to your partner. But when you think about why you feel jealous in your relationship, how are you supposed to deal? When is the right time to bring up your feelings to your partner?
In a recent Reddit AskWomen thread, ladies got honest about the issues that make them jealous — trust me, they're relatable — and opened up about their strategies for coping with the uncomfortable feeling.