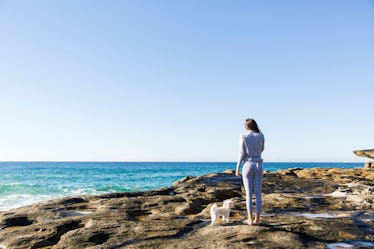 Why You Need To Study Abroad In Australia For The Adventure Of A Lifetime
Studying abroad will help you become the best version of yourself. It might just be the best decision you make while you're in college. Your college years are the prime time to experiment, be spontaneous, learn more about yourself, and discover the world. This might be your only opportunity to fully immerse yourself in another culture before you enter the real world. If you're not totally convinced quite yet, here's why Australia is the best country to study abroad for true adventure and self-discovery.
Australia might not be the first place that comes to mind when you think of studying abroad, but it's definitely time to change that. Australia is home to vibrant cities, breathtaking coastlines, delicious food, diverse landscapes, and so much more. As a student, you'll have the opportunity to dive head-first into Australian's culture, and that's what study abroad is all about. You'll discover so much about yourself along the way as you step outside of your comfort zone and experience life as a student in a different country than your own. When you look back on your college experience, you'll be forever grateful that you left everything behind to enjoy all that Australia has to offer. Consider this stunning country for your study abroad experience.