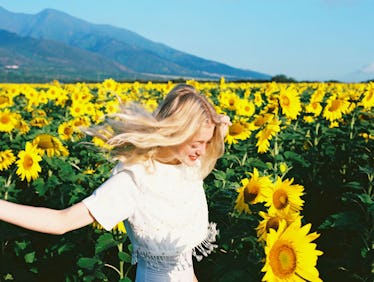 All Of The Legitimate Reasons Why 25 Is The Best Year Of Your 20s
Your quarter-life really isn't the crisis some people make it out to be. It's a celebratory time that should be viewed as another epic milestone in your life. Needless to say, before you delve into the whole "OMG, I'm halfway through my 20s" freakout, try to understand why 25 is the best age out of this decade.
Think of the four years between turning 21 and 25. You have grown so much, overcome the seemingly impossible, and still came out stronger than ever. Real talk: You're a girl boss. That iconic 25th year of life deserves to get so much more credit than it does. If you want to go even further, consider when you were first dubbed an "adult." If your 18-year-old self met the quarter-life you, it's highly unlikely they'd feel like they were talking to the same person.
25 should be glorified for how much it represents you and all of the amazing things you can do from this point moving forward. It's hard to explain what the title of being 25 truly does for a person, but once you get there and experience it for yourself, you really do feel the difference. These seven things are surefire signs that 25 is the number one highlight of your 20s.