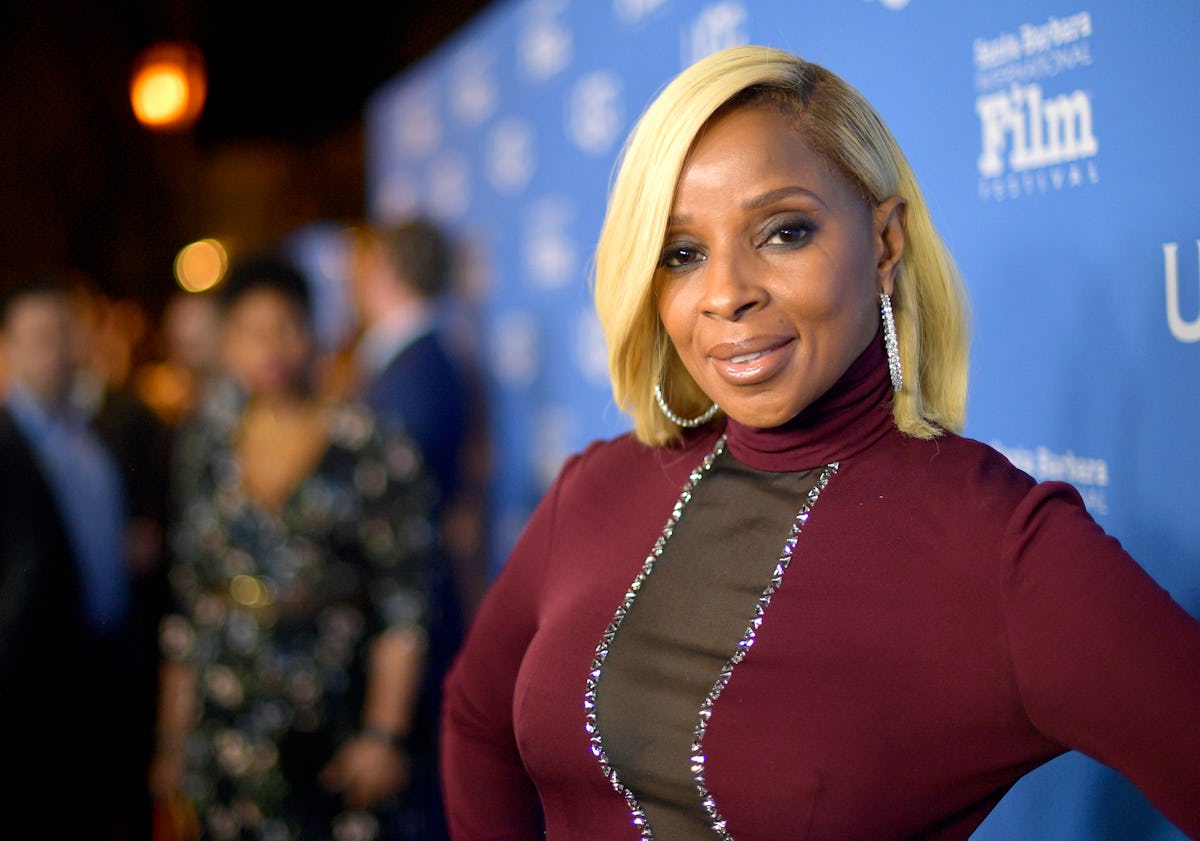 This Year's Oscar Performers Were Just Announced & You Won't Want To Miss Them
Matt Winkelmeyer/Getty Images Entertainment/Getty Images
The 2018 Oscars are just nine days away, and the Academy is not messing around when it comes to booking A-list talent. As if we weren't already excited enough for Hollywood's biggest night, the Academy released the full list of who's performing at the Oscars Friday morning, and this year's lineup is one you won't want to miss. Stars like Mary J. Blige, Common, and Gael Garcia Bernal will be gracing the stage to sing original songs from the best films of the year, so be sure to set your DVR to make sure you don't miss a single second of the action.
This year, Bernal, Natalie La Fourcade, and Miguel will perform "Remember Me" from Coco, the heavy favorite to win the Best Animated Feature Film award. Blige, who is also nominated in the Best Supporting Actress category for the film, will sing "Mighty River" from Mudbound. With these two nominations, Blige made history as the first person to be nominated for an acting performance and an original song in the same year. At the Santa Barbara Film Festival earlier this month, the dual threat was in awe of her two Oscar nominations. "This is all beautiful. This is the thing we dream about," she said.
Adding to this year's star power are Common and Andra Day, who will perform his song "Stand Up For Something" from the Thurgood Marshall biopic Marshall. Sufjan Stevens will perform "Mystery of Love," the soft, tinkly anthem of Call Me By Your Name. And of course, the Oscars couldn't ignore music from the super catchy The Greatest Showman soundtrack: Keala Settle will perform the film's hit ballad, "This is Me."
As in years past, all of the songs that will be performed are nominated for the Best Original Song award. These five songs come from incredibly different films, so expect the performances to be equally as unique. Considering that the Oscars tend to run a little long (and can be kind of a drag compared to the faster-paced Golden Globes), ensuring variation among the performances is key to keep viewers around for the coveted Best Picture award.
The performers at the 90th Academy Awards will be in good company, as the presenters for the Oscars are just as impressive. Past winners Mahershala Ali, Viola Davis, and Emma Stone will join newbies like Chadwick Boseman, Gal Gadot, and Oscar Isaac (you can't have an Oscars without a presenter named Oscar!) to hand out the night's awards. Hopefully, these stars will be able to handle the pressure better than poor Warren Beatty, the man who will now forever be known as the guy who read out the wrong Best Picture nominee.
For the second year in a row, Jimmy Kimmel will be hosting the event, but his duties this year are undoubtedly more difficult. At the Television Critics Association press tour in January, Kimmel addressed his game plan for tackling the uncomfortable topic of sexual assault and harassment in entertainment. "It's like getting into a hot tub; You can't really know what the temperature is until you get there. Suffice it to say we'll probably deal with it, unless there's a nuclear weapon heading to Sacramento that night," he said.
As far as the actual awards, this year's race seems to be anyone's game. Three Billboards Outside Ebbing, Missouri has been cleaning up this awards season, but can it hold on to its crown on Hollywood's biggest night? If any film can knock Three Billboards off its pedestal, it's Get Out, Jordan Peele's amazing horror satire. Peele is only the fifth African American to be nominated for Best Director, so whether he wins or loses, he'll be making history. But isn't winning a little more fun?
The 90th Oscars air on Sunday, March 4 at 8 p.m. on ABC.