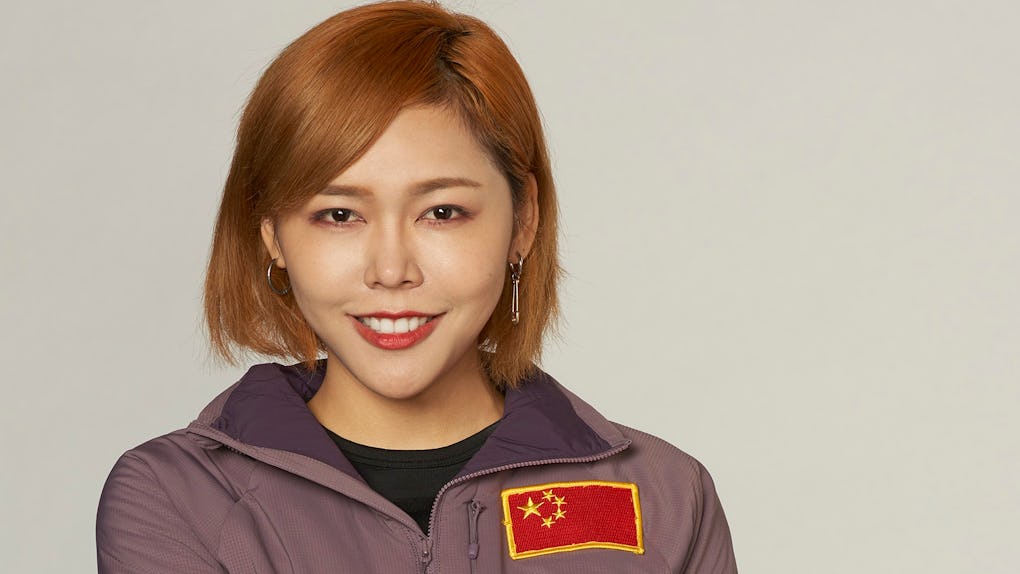 ABC
Who Is Zoe On 'Bachelor Winter Games'? 4 Things To Know About The Team China Competitor
Coming from one of the two Asian countries represented on The Bachelor Winter Games, 25-year-old Zoe Tang enters the show with not much public information available about her season of The Bachelor China. Competing on the show's first year, Zoe seems like she may be one of the quieter personalities in the Winter Games house. Such a low-key presence has us wondering: Who is Zoe on Bachelor Winter Games?
While you can easily find out anything about the Bachelor franchises in countries like Australia or Germany, the Chinese version of the show is way more under wraps. Premiering in October 2016, it only airs on the Internet channel Mango TV, which I can only imagine is like China's own YouTube platform that is restricted to those within the country. If you try researching Zoe's role on the show, it's near impossible even just to find the name of her Bachelor suitor and where she finished in the contestant lineup. Unless she shares more on the show, I have no clue if she was an early eliminated contestant or an influential runner-up.
Nevertheless, the internet is an endless spiral of information, and we can always make do with the little tidbits that come our way. So, here's what you should know about Zoe going into the premiere of The Bachelor Winter Games.
1. She Values Friendship In A Romantic Relationship
Like so many of us, Zoe wants a guy she can first befriend before things turn romantic. Toss in him being tall and handsome and she's all set to march up the aisle. Same, girl. If only the search was truly that easy.
As far as who she may form a romantic connection with, Yuki seems to have kept her options open. There's photos of her chatting individually with American contestants Josiah, Jamey, and Michael. This usually means that either Zoe's still trying to snag a guarantee of a rose or she's just genuinely friendly and moving her way around the room. We'll have to wait and see if either of these scenarios is the case.
2. She Reportedly Works In Foreign Trade Sales
This LinkedIn page is for a Zoe Tang who lives in Shenzhen City, China, so there is a possibility of it being the Zoe from Winter Games. If it is, she has a career in foreign trade sales. This user's main interests listed on the page are all tied to vaping, though, so if it is the right Zoe, she may have some explaining to do.
The Wikipedia page for Winter Games does list Zoe's residence as Shenzhen, China, so the credibility of the LinkedIn page seems even more secure.
3. She Seems To Bond With Yuki From Japan
21-year-old Japanese contestant Yuki Kimura has already gained notoriety for seemingly being the only contestant who didn't really speak English. I don't know if it's the norm for students in Japan and China to learn the other country's language or if the languages are similar enough for the women to easily converse, but ABC's photos hint at Zoe and Yuki developing a friendship. One photo shows them chatting up a guy together, while another actually looks like Zoe is trying to cut in on Yuki's conversation with Jamey. Do I smell drama?
I've started to use the phrase "Sweet Baby Yuki" in my mind because of how innocently adorable Yuki seems in show promos, but maybe a friendship with Zoe helps her stay focused on the actual games.
4. It Looks Like She Cries In The First Episode
Zoe is seen in one of the show promos crying, but she's in the same outfit she's wearing in the first rose ceremony pictures available online. I feel that the theory of her desperately trying to get someone's rose is even more accurate now. Maybe the stress of the situation gets to her? Maybe she's even one of the first eliminated women? Those are pretty intense-looking tears for one of the first nights of filming.
Hopefully more details of Zoe come out on the first episode of Winter Games. The Bachelor Winter Games premieres on Tuesday, Feb. 13, at 8 p.m. ET on ABC.