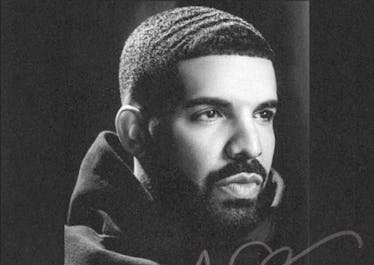 There's A New Theory About The "Kiki" Drake Raps About On "In My Feelings"
Instagram/champagnepapi
It looks like Drake's "In My Feelings" is well on its way to becoming a number one song on the Billboard Hot 100 list thanks to its catchy hook and to the viral dance challenge that Instagram comedian @TheShiggyShow kicked off by dancing to the track in a June 29 Instagram video. Now, everyone from your little cousin, to your grandma, to Will Smith and Ryan Seacrest is doing the simple, yet infectious, dance for the 'Gram. I literally haven't seen this level of intergenerational dance challenge participation since "Watch Me (Whip/Nae Nae)" by Silentó dropped (and I'm not sure if that's a good thing or a bad thing). Anyway, The Shiggy wouldn't even be a dance craze if it weren't for Drake's original lyrics, which reference different girls' names and ask them if they're down with Drake and if they're going to stay with him forever. And now, the whole internet wants to know one thing: Who is Kiki from "In My Feelings"?
OK, well, before we dive into the song's muse, let's dive into the dance craze that made the song go even more viral than it already was just by being a Drake song. Here's the inception of The Shiggy — a simple video of Shiggy, the Instagram comedian, dancing to "In My Feelings" like a goof (as he does for many other popular songs on his Instagram). It's unclear whether he knew this video, in particular, was going to kick off the world's hottest new dance craze, but that doesn't matter at this point.
In the video, he dances to the now-iconic lyrics:
Kiki, do you love me? / Are you riding? / Say you'll never ever leave from beside me / Cause I want ya, and I need ya / And I'm down for you always
But who is Kiki, Drake? You can't just be out here dropping songs with random names in them and not giving us some details as to what girl you were madly in love with when you were writing the song!
Well, Drake fans did some digging and, at first, they thought that the Kiki mentioned in "In My Feelings" was singer, TV personality, and fellow Canadian Keshia "KeKe" Chanté.
Drake actually has a long-documented crush on the former 106 & Park host. During a 2013 episode of 106 & Park, he reportedly admitted to writing songs about her, sharing, "You were one of my first crushes, and a lot of people might not know this, but I actually rapped about you before," according to XXL.
Check Drake out getting his flirt on in this throwback clip from the show:
Adding fuel to the fire behind this fan theory, fans uncovered a tweet Chanté posted back in April (before Scorpion even dropped) that seemed to hint that she had been included in someone's song, writing, "he put it in a song so i know it's real ❤️."
Could that song be "In My Feelings" by Drake, by any chance?!
Apparently not. Because fans realized that in the second go of "In My Feelings"' chorus, Drake sings "KB, do you love me?" instead of, "Kiki, Do you love me?" Considering Keshia Chanté's last name begins with a C, it seems like that variation in the lyrics disqualifies her from being Kiki, no?
Well, fans have another theory: Introducing K'yanna Barber.
According to a report by Genius, a "credible source" close to the situation claims Drake is actually referencing Barber in "In My Feelings". She's a woman from Oakland, California that Drake was romantically linked to back in October 2017, according to gossip outlets. Elite Daily reached out to Drake's team for comment on the fan speculation surrounding Barber, but did not hear back by the time of publication.
Whether the song is about Barber or not, she seems to be taking fans thinking it is in stride. Since Scorpion was released, she's posted a few different tweets that hint that she's totally touched by her "Drake's muse" status.
The verdict is still out on who, exactly, "In My Feelings" is about, though, considering Drake still hasn't offered confirmation. But, Drizzy, if you love me, you should definitely just spill the beans. K, thanks!