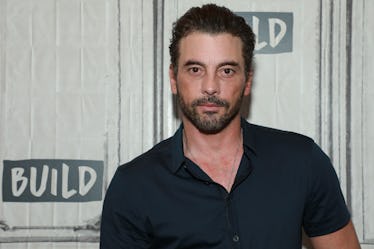 Skeet Ulrich's Relationship History Is V Mysterious
Jason Mendez/Getty Images Entertainment/Getty Images
Though fans said goodbye to F.P. Jones after Season 4 of Riverdale, it seems like Skeet Ulrich is saying hello to a new relationship. On Feb. 22, he was reportedly spotted kissing fellow Archieverse actor Lucy Hale, and fans took to Twitter to weigh in. It's unclear whether the two are actually dating, but TBH, when it comes to Skeet Ulrich's relationship history, nothing is all that clear. Since rising to fame in the early 1990s, Ulrich has been married (and divorced) twice and later called off another engagement, but little is known about those past relationships. However, I do know that — despite the rumors — he never dated his Riverdale co-star Vanessa Morgan.
He and Morgan sparked dating rumors back in May 2018 after it appeared Morgan was living with Ulrich while she was in the process of moving. Soon after, Ulrich assured fans that nothing romantic was going on. "Vanessa and I are not dating," he wrote on Instagram in response to a curious fan, per Entertainment Tonight. "We are friends, just like the rest of our cast and we always have each others' backs." So much for that!
Here's what I do know about Ulrich's super-secret dating life leading up to his maybe-relationship with Hale.