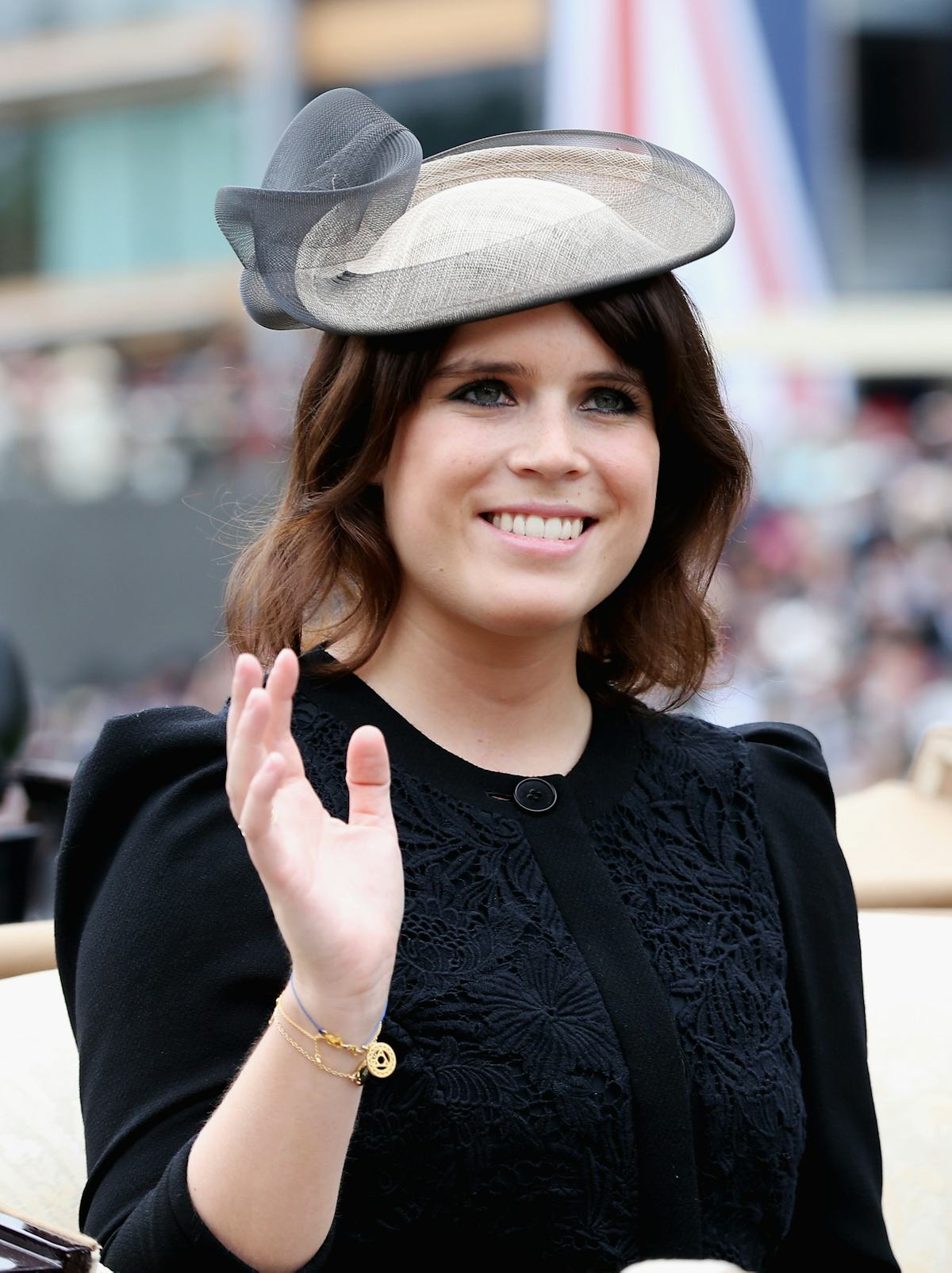 Here's What You Should Know About Princess Eugenie's Parents, Prince Andrew & Sarah Ferguson
Chris Jackson/Getty Images Entertainment/Getty Images
Princess Eugenie is all set to marry Jack Brooksbank on Friday, Oct. 12. And with all the publicity surrounding the highly-anticipated wedding, lots of people are asking questions about Eugenie. But there's one question that's really on people's minds: who are Princess Eugenie's parents? Even if you're not overly familiar with the royal family, chances are you know a thing or two about her parents.
Eugenie is the daughter of Prince Andrew, Duke of York, and Sarah Ferguson, Duchess of York. But who are Prince Andrew and Sarah Ferguson? Well, Andrew is Elizabeth II and Prince Philip's youngest son, which means he's the younger brother of heir to the throne, Prince Charles. The Duchess of York is the daughter of Sir Ronald Ferguson, who was Prince Charles' polo manager.
Andrew and Sarah reportedly met when they were just kids, but didn't really connect until Princess Diana introduced them. While Andrew and Sarah have more or less kept out of the public eye, most royal family enthusiasts are familiar with their seemingly dramatic divorce, which happened in 1996 after 10 years of marriage. According to Sarah, the two split because they just weren't spending enough time together.
"I married my boy, who happened to be a prince and a sailor, because I loved him — my only condition being, 'I have to be with you,'" she told Harper's Bazaar in 2011. "And two weeks after the wedding, the courtiers told Andrew, who thought he'd be stationed in London, 'You have to go to sea.' I spent my entire first pregnancy alone. When Beatrice was born, Andrew got 10 days of shore leave and when he left, I cried."
During her Harper's Bazaar interview, Sarah also revealed how she felt at the time of the divorce:
"I didn't want a divorce but had to because of circumstance," she said. "I wanted to work; it's not right for a princess of the royal house to be commercial, so Andrew and I decided to make the divorce official so I could go off and get a job."
Though Andrew and Sarah have been divorced for over 20 years, the former spouses still get along very well. In fact, according to People, Sarah still lives in the family residence when not traveling.
"I'm in and out all the time, and he's in and out all the time," she explained back in 2016. "And no, we're not married. We're very happy with the way things are. I think the great thing is we absolutely are the most extraordinary example of a unified family."
So, with all that in mind, it's probably safe to say that Sarah and Andrew will be more than cordial at Eugenie's wedding. Nothing awkward to see here!
In any case, Eugenie will be getting married at St. George's Chapel at Windsor Castle. And like other royal weddings, it will be televised. You can catch on TLC early Friday morning. If you do tune in, you're bound to see all your favorite royals as well as an open-carriage procession and a whole bunch of locals celebrating the exciting day!