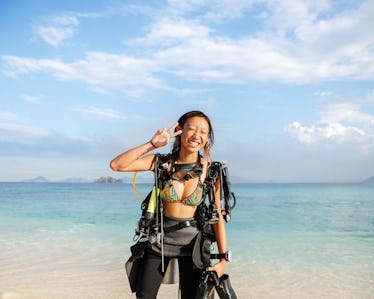 Where Your Next Vacation Will Be, Based On Your Fave Summer Activity
Summer is the perfect time to catch up on your favorite hobbies. It can be easy to get sucked into stressful work and class schedules throughout the year, then suddenly, you don't have time to do the things you love most. Fortunately, summertime gives you the opportunity to pick up some of those activities that got pushed to the back burner. You can finish your favorite book, learn that new language, or finally do that unique thing that's always been on your bucket list. Why not incorporate your favorite activities into your next trip? Here's where you should travel to in summer 2018, based on your favorite activity.
I think many of us can agree summer is the best time of the year. It's all about making memories that last a lifetime with the people you love most. Summer is the perfect time to escape from all of life's troubles and focus your energy on having the time of your life. You can take that long awaited road trip with your bestie, camp out under the stars, or attend the hottest music festival around. Travel is at an all-time high in the summer, so you can plan an unforgettable vacay full of your favorite activities.