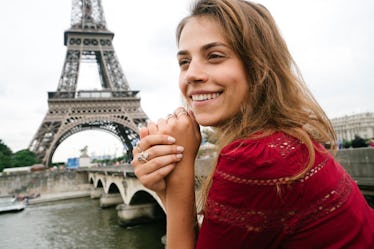 Where You Should Really Travel To This Summer, Based On How Single You Are
Summer is creeping up fast, so it's time to start planning that bucket list trip. You don't need to wait on anyone to have the adventure of a lifetime. Oftentimes, some women find themselves prolonging travel because they're secretly hoping for a bae-cation. However, traveling as a single woman holds plenty of value. In many ways, traveling and the single life go hand in hand. There's no better time to be spontaneous and enjoy absolute freedom. You can book a trip on a whim without another person's approval. Here are some ideas on where to travel this summer, depending on how single you are.
There are so many great things about being single once you learn to embrace the lifestyle. You have free reign to come and go as you please. There's no need to question the things you choose to do with your life, which can be quite empowering. You'll have the chance to get to know yourself and discover more about the world. You also have the opportunity to date around and figure out which traits you'd like in your partner when you're ready to settle down. Now, it's time to get out there and see the world on your own terms.