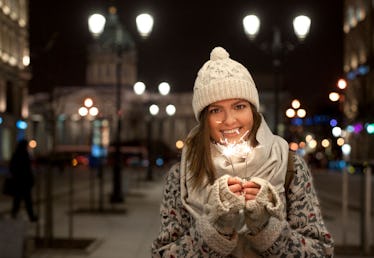 Where You Should Travel For Christmas This Year If You Can't Be With Family
The holiday season is officially here, and there's no better time of year. You finally get to take a break from all of your hard work, bask in the merry holiday vibes, and reconnect with people you love. While the holidays are a great time to spend time with family, it may not always be possible. Whether you're studying abroad, living in a new city, or simply unable to be with family this year, you can still find ways to enjoy the holidays in your own way. Here's where to travel for Christmas if you can't be with family this year.
Christmas seems to be all about family time, but there's no right or wrong way to celebrate. You can spend Christmas with your besties or alone. You can stay cozy inside your own home, or escape to a sunny destination this holiday season. Either way, you're bound to have a great time.
If you're interested in traveling this Christmas, then you're in for a real treat. You can plan a warm weather escape or visit a popular destination during winter to escape the crowds. You'll also have the chance to truly unwind and reconnect with yourself before getting back to the grind!