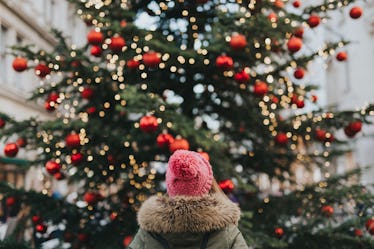 4 Places From Christmas Movies You Can Visit To Channel Your Fave Holiday Classics
Christmas is right around the corner, and I've already got the holiday feels. It's the most magical time of year, and it's one of those holidays that make you feel like a kid again. There's something about the vibrant fairy lights, colorful ornaments, glittery bows, candy cane-colored cookies, and classic movies that immediately put you right in the Christmas spirit. It won't be too long before you're singing every famous holiday tune and rewatching those iconic Christmas films on Netflix. If you really want to embrace the holiday this year, then put these places from Christmas movies you can visit on your bucket list ASAP.
You may have spent your childhood watching Christmas movie marathons. In fact, whenever you watch them, you seem to be transported back to the good old days. Some Christmas classics are symbolic of the holidays with family members and friends, so it's easy to understand why you get those nostalgic feels every time you see them.
Since Christmas will be here before you know it, why not indulge in some holiday festivities? You have the opportunity to step foot in a few of the same places where your favorite Christmas movies were filmed. That's definitely worth a trip and a few Instagram-worthy photos, if you ask me. You'll leave with fond memories that will surely last a lifetime.