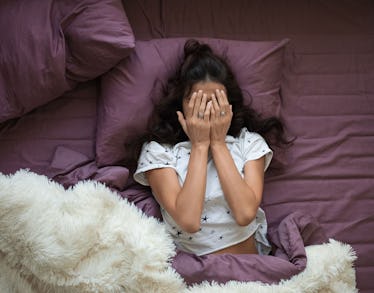 7 Things You Should Really Avoid When You Aren't A Morning Person
The whole "don't talk to me before I've had my morning coffee" seems like a fun joke, but to those of us who aren't morning people, the harsh reality is all too real. The fact is, the a.m. and you just do not go together. As a result, you don't like to function before noon, and it's something you've just had to deal with. For instance, when you're not a morning person, you have certain things you must avoid in order to handle the day properly. And for those of you who are morning people, you must accept that non-morning people will not be all sunshine, smiles, and rainbows until that wonderful p.m. rolls around.
Don't get me wrong, I've definitely tried being the kind of person who wakes up early to the first alarm that goes off, goes to the gym before work, and is able to order from the breakfast menu at my favorite place, but I always end up failing. Instead of trying to change who I am, I've just accepted that the morning is not where I'm meant to be, and instead, I've worked hard to avoid these seven things. As a fellow non-morning person, I'm sure you can agree, and if you're reading this before you've had your morning coffee, there's no need to respond. A head nod will do.