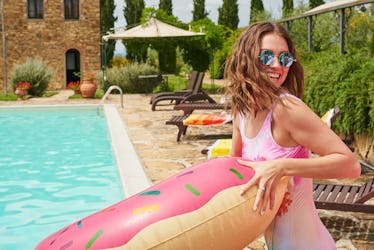 If You Don't Like To Travel A Lot, These 6 Summer Plans Are Close To Home & Insta-Worthy
When you think of typical summer plans, traveling is probably one of the first things that comes to mind. So many people flee their hometowns for the summer in search of fun experiences, but sometimes the best adventures are the ones spent in or near your hometown. When you don't like to travel a lot, but want fun plans this summer, there are quite a few things you can do that are close to home.
You can find a farmers' market to do your grocery shopping at, or you can book yourself a little staycation in a cute Airbnb. Staying home doesn't mean that your summer will be boring. In fact, I can guarantee that it will be far from it.
You know your hometown better than any other place on Earth, which means you know all of the local hacks to having the best time while you're there. Plus, it will be even better because your friends might be home a lot over the summer, too. Your whole squad can partake in the summer festivities you have planned, and you won't have to drop a ton of money on a big trip in order to enjoy yourselves. So if you're planning on keeping your summer low-key, try these things in or near your hometown.