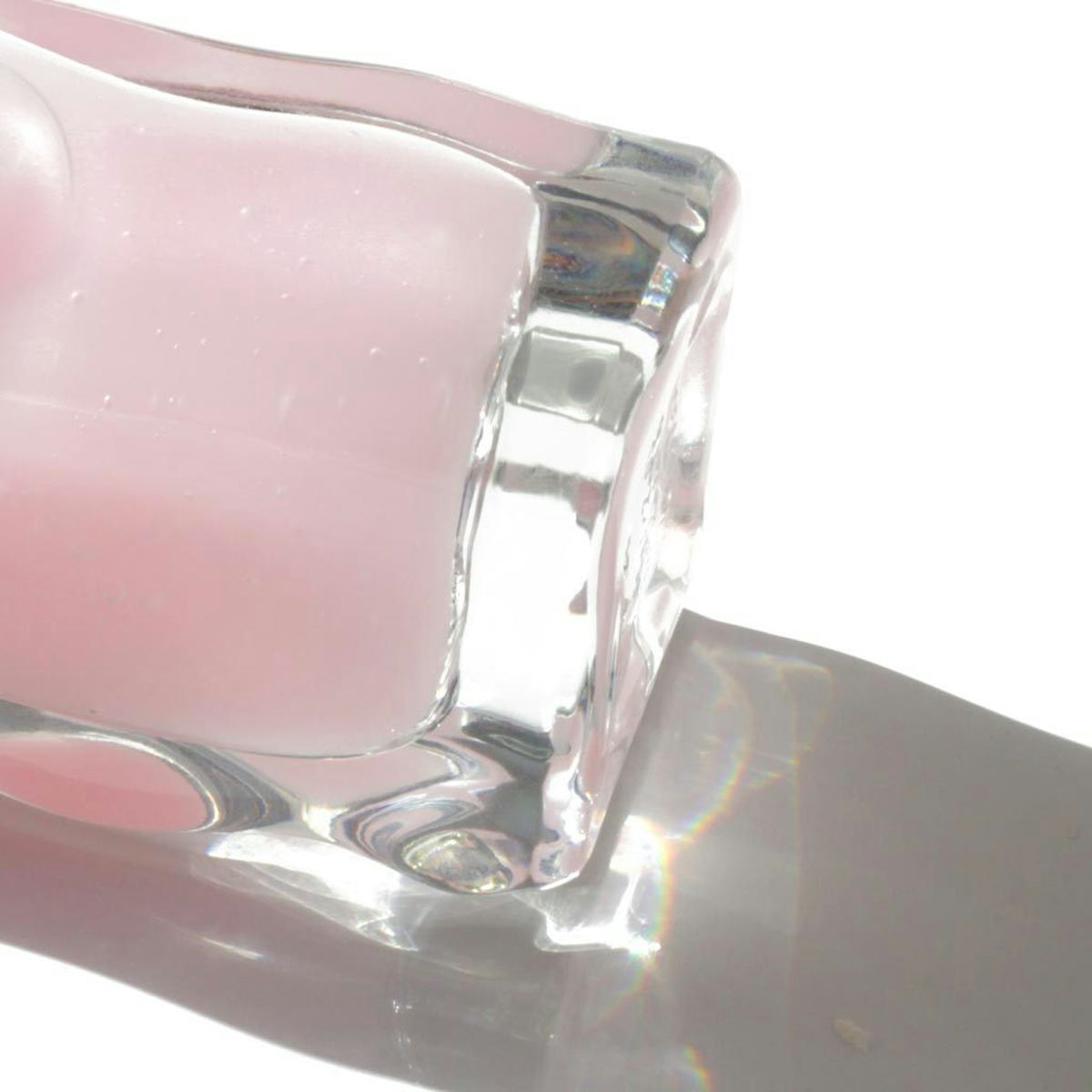 This K-Beauty Watermelon Moisturizer Sold Out In 2 Hours, But It's About To Restock
Glow Recipe
I love underrated beauty products. I can purchase them whenever I want, and it's also like a secret weapon. The bittersweet time has come where Glow Recipe, one of my favorite brands, has been thrust into the spotlight, and their latest launch sold out in two hours. When will Glow Recipe's Watermelon Moisturizer restock? The K-Beauty brand Glow Recipe has crashed the internet, but I promise everyone will come out a winner.
There's so much going on in the world right now, so if you're not skincare or social media obsessed you may have missed out on the pre-sale launch of The Watermelon Glow Pink Juice Moisturizer ($39). Yes it's a mouthful, but I'm telling you, your skin is going to be so moisturized. I can't even deal right now because this product is about to cure all of my skin woes.
Now if you're a Glow Recipe fan you're probably so confused, at least I was in the beginning. This is not the Watermelon Glow Sleeping Mask ($45, Sephora.com). That sleeping mask is like the hot older brother that was an urban legend when you were growing up. The Watermelon Glow Pink Juice Moisturizer is the second brother that you knew growing up, but you heard he got hot during college.
Founders Christine Chang and Sarah Lee have been sneakily promoting the product on Instagram leading up to the launch, and honestly I haven't been this excited for a release since Beyoncé's solo album released. That might be a bit extreme, but skincare addicts are on a tense countdown. Thus far, all fans know is that the formula is a millennial pink hue, and the consistency looks super lightweight.
Made up of 90 percent watermelon and completely oil-free, your skin will literally be drinking watermelon juice. For anyone with dehydrated out there, or those struggling with dry winter weather, this product will sink into your skin. Right now, it's flying so far under the radar that Chang and Lee aren't even releasing the bottle design until Jan. 25. If you missed out on the pre-sale (it sold out in under two hours), don't fret. The official release of this moisturizer will be Jan. 30 on Sephora's website and in stores on Feb. 2.
If you're a skeptic, you may be thinking this is just another hyped up Instagram gimmick. I'm here to quell your fears though, and only warn you that if you don't have this product in your cart or shopping bag, you're missing out.
Watermelon is rich in vitamins and amino acids that weightlessly soften your skin. I'm not talking about the "stay hydrated" your friends yell out while you're pregaming for a night out either. Your face will be so hydrated that you'll actually answer potential Bae's FaceTime, right before you're about to pop in your retainer.
If the promise of plump skin isn't enough, the watermelon sleeping mask, aka hotter older brother, already killed the skincare game. Formulated with hydrating alpha hydroxy and amino acids, that mask had a 5,000-person waiting list and is still a favorite.
The Watermelon Glow Pink Juice Moisturizer, aka potentially hot younger brother, is also filled with hyaluronic acid. It also boasts soothing botanicals like peony and jasmine extracts, which will seal in that much needed hydration and help your skin for days to come. I can't be the only one that tries a new "hydrating" product, only to wake up the next morning drier than the desert. The antioxidants in this formula will help to guard against free radicals and repair damaged cells, so you'll have baby soft skin 24/7.
I'd bet big time this product is going to do numbers once it releases for real on Jan. 30. Good genes — or in this case good ingredients — run in the family, after all.